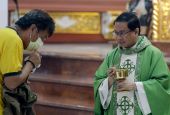 The restrictions and dwindling crowds in religiously diverse places of worship underscore the extent of the scare over the outbreak that has permeated many aspects of life in the hard-hit Asian region.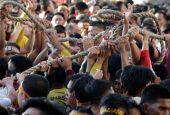 A mammoth crowd of mostly barefoot Filipino Catholics prayed for peace in the Middle East on Thursday at the start of an annual procession of a centuries-old black statue of Jesus Christ in one of Asia's biggest religious events.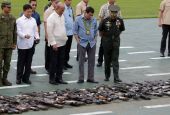 President Rodrigo Duterte has decided to end more than two years of martial law in the southern Philippines after government forces weakened Islamic militant groups there with the capture and killing of their leaders, his spokesman said Tuesday.