A court in the Egyptian city of Alexandria began the trial Saturday of a man accused of stabbing to death a Coptic Christian priest, an attack that shocked the Arab world's most populous country.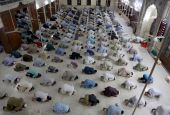 As Ramadan begins with the new moon later this week, Muslims around the world are trying to maintain the cherished rituals of Islam's holiest month without further spreading the outbreak.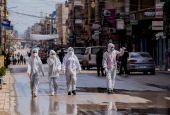 An international aid group said March 25 that closures aimed at containing the coronavirus pandemic are preventing it from reaching 300,000 people in conflict zones across the Middle East, as the coronavirus arrived in war-torn Libya and three more cases were detected in Syria.