A version of this story appeared in the Jan 15-28, 2016 print issue under the headline: "Can short-term trips be effective?".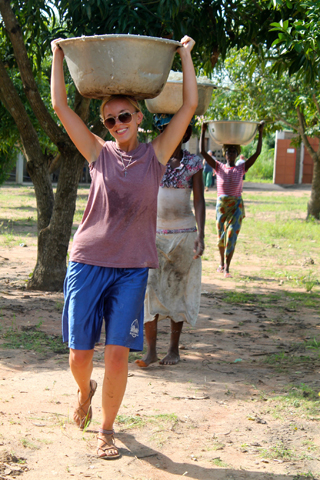 Megan Streit, a volunteer with Focus Missions, helps locals carry water to make cassava flour in Togo in June 2014. (Focus Missions)
How can you do the most good in a short amount of time, especially when volunteering internationally? Some coordinators say working with established groups on the ground can aid in volunteers' success. But others say short-term projects can get locals too dependent on outside resources.
Short-term missions often get a bad rap for not being super effective.
"We try to mitigate that to the maximum by partnering with existing apostolates around the world," said Jeff Runyan, director of FOCUS Missions, which organizes trips for college students. "Rather than going in and inventing a project, we establish what we will do by request of the people who are working there in the long-term."