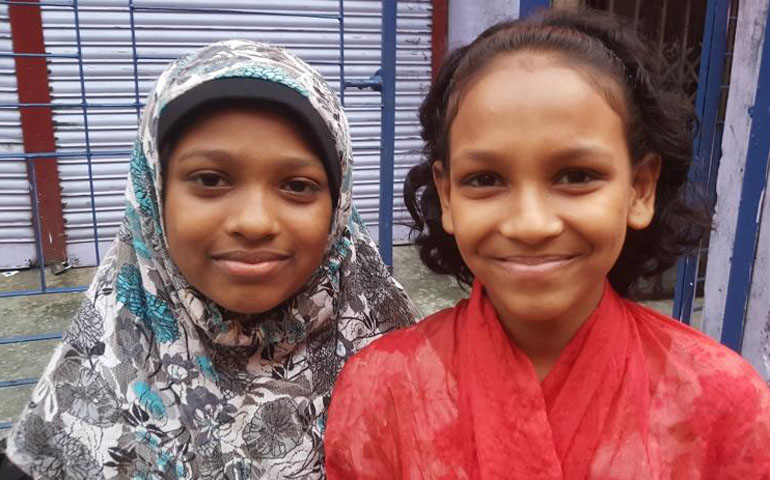 Two girls on the streets of Dhaka, Bangladesh. (GSR/Chris Herlinger)
Dhaka, Bangladesh — January 4, 2016
Bangladesh is a country often lauded by outsiders for its progressive policies towards women -- at least on paper.
The country's 1972 constitution enshrines gender equality, and subsequent laws, such as a 2010 domestic violence prevention and protection act, are also on the books.
One touted point of pride is that women serve both as prime minister (Sheikh Hasina) and the leading opposition leader in the Bangladeshi parliament (Rowshan Ershad).
Yet in what continues to be a notable and dismaying paradox, women in Bangladesh face serious challenges, not least being the scourge of domestic violence.
As one example, a much-discussed survey conducted by the Bangladeshi government determined that nearly nine out of 10 — 87 percent — of Bangladeshi women have experienced some type of gender-based violence in their lives.