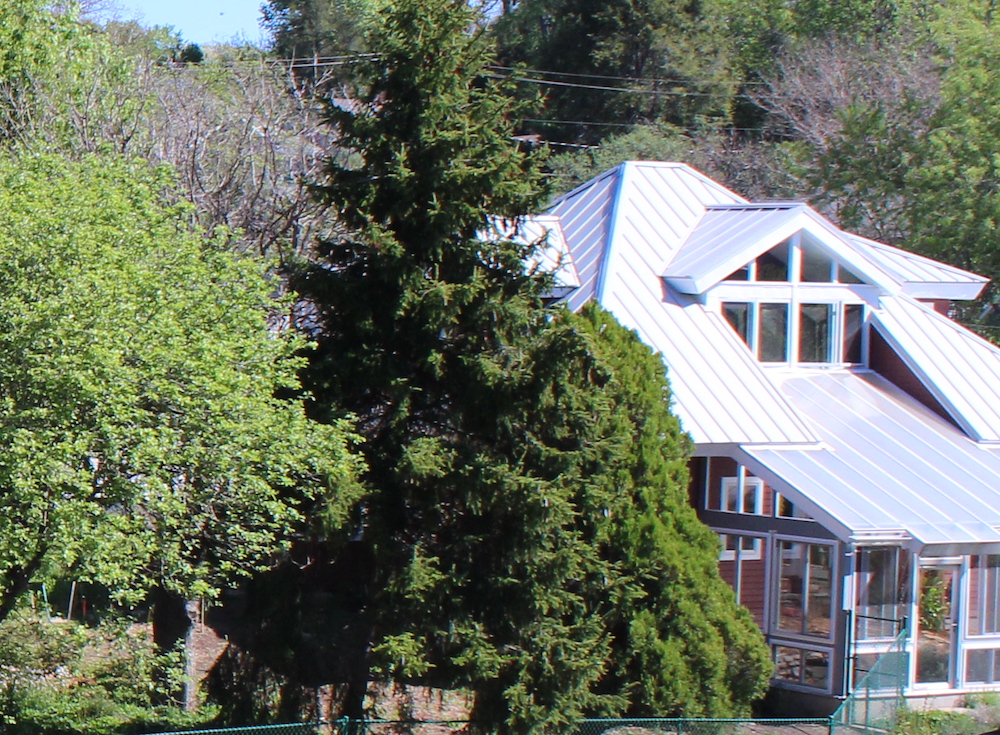 Jan Wilson, Bill Coluzzi and Coco
We now live in a home in Asheville, North Carolina, that we designed. It has enough insulation and an overhanging roof, so that only fans are needed to cool in the summertime, and we have geothermal heating in the winter. We are all electric, using only solar power; which includes solar panels on our nearby garage and a greenhouse attached to the house. The walls are made by Eco-Panels (which doesn't use formaldehyde).
Our home is on a third of an acre, all of which is garden, except for the house, garage and driveway. It also has three rain gardens that capture about 99% of rainfall.
I am trying to cultivate herbs that are becoming scarce in the wild. We were lucky enough to find this property within walking distance of church, grocery stores, doctors and downtown. We drive the car just once or twice a week for longer-distance engagements.
We love our small carbon footprint!
Jan Wilson is a retired architect with a background in energy conservation and environmental design. Her husband, Bill Coluzzi, is a retired machinist, and both are "jacks of all trades."