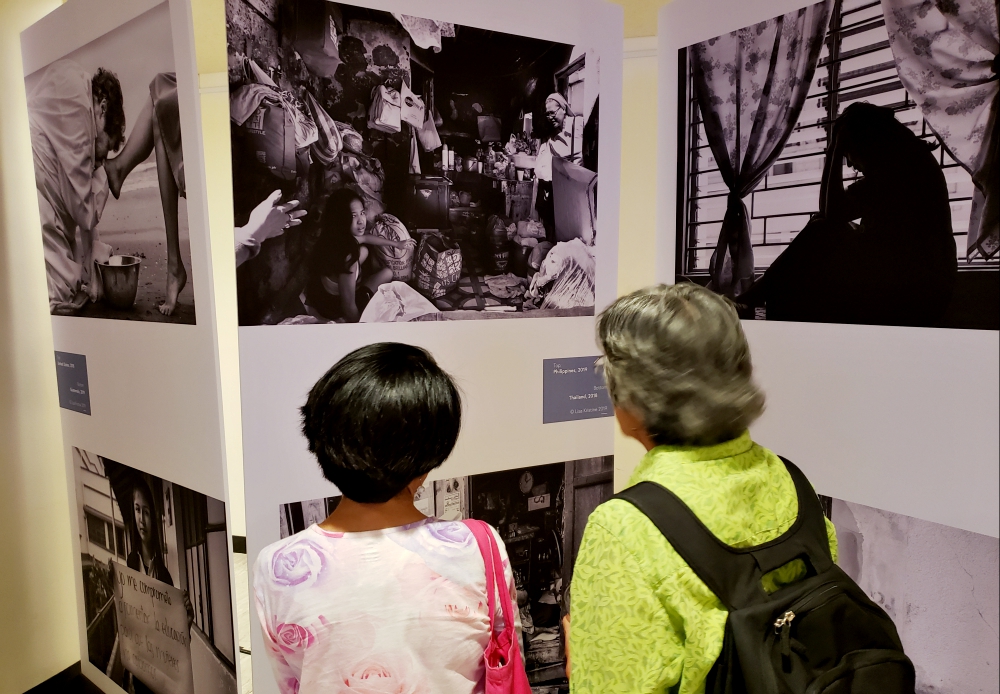 An event July 29 focusing on the work of sisters against human trafficking took place in concert with a weeklong photo exhibition at the United Nations. The exhibit, "Nuns Healing Hearts," features photographs by humanitarian photographer Lisa Kristine and was previously exhibited at the Vatican. (GSR photo/Chris Herlinger)
Global efforts to combat human trafficking must focus on pressuring national governments to take action against traffickers and to eliminate systems of injustice that create the conditions for trafficking, sisters and other anti-trafficking advocates declared on the international day focused on the problem.
"It is here, in our neighborhoods, and requires attention now," Sr. Michelle Loisel said July 30, the United Nations' World Day Against Trafficking in Persons. Loisel heads the migration, anti-trafficking and anti-slavery work of the Company of the Daughters of Charity-St. Louise Province.
"It's an extraordinary crime which deserves extraordinary action," said Verbite Fr. Robert Mirsel, executive co-director of VIVAT International, a nongovernmental advocacy organization that works at the United Nations and has a membership of more than 25,000 Catholic sisters, brothers and priests from 13 religious congregations.
At an event July 30 at the Church Center for the United Nations exploring how anti-trafficking advocates can strengthen connections, religious active against human trafficking hailed progress made in recent years. But they also noted that the United Nations itself designated this year's annual commemoration as a call to governments to take more action.