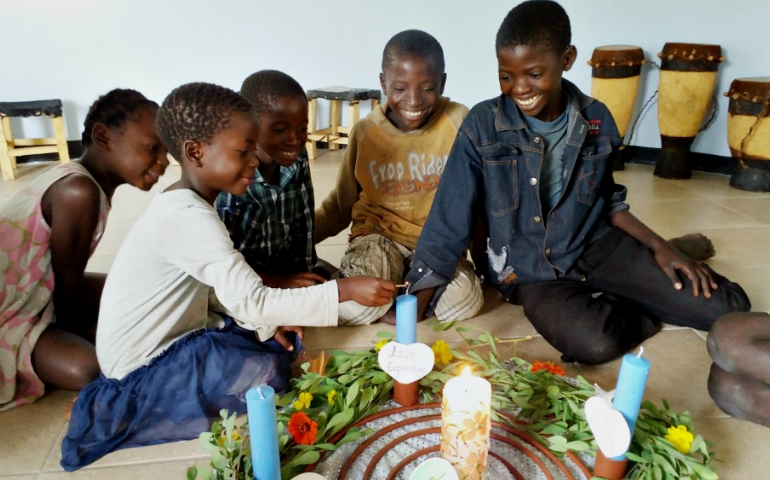 Children light an Advent wreath at the Garden of Oneness in rural Zambia. The wreath has a cosmic spiral at the center holding the unfolding love story of God -- within this story Jesus was born among us. (Provided photo)
Liturgy. Togetherness. Soccer. Devotions. Food. Customs. Charitable actions.
This month in Global Sisters Report's "The Life" feature, the panelists let us peek into their homes and convents to see how they celebrate Advent or Christmas with customs and celebrations characteristic of their different communities and countries, as they discuss this question:
Does your congregation have any special or unusual Advent or Christmas customs?