A version of this story appeared in the Nov 6-19, 2015 print issue under the headline: Loyola's Vietnam Center lays sound foundations in care.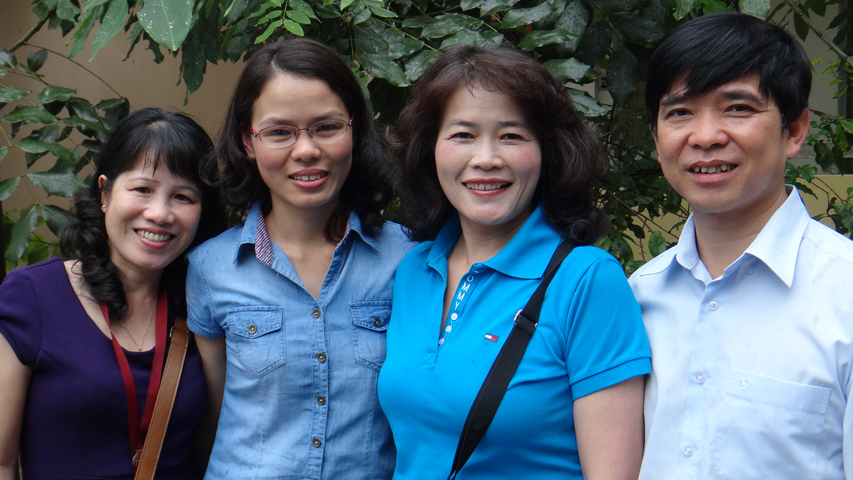 The first four nurses who obtained a master's of science in nursing from Loyola University Chicago's School of Nursing in 2013
Ho Chi Minh City, Vietnam — March 8, 2016
Since adopting market-based reforms three decades ago, Vietnam has been on the back end of the list of the world's middle-income countries. However, this communist country has made only slow progress in educational and health sectors.
Vietnam's state-controlled education system mainly provides students with a technical education. Consequently, students end up on the short end in the humanities, critical-thinking skills, and foreign-language training, especially in English.
The government also eschews the teaching of ethical and moral skills at any level of public education.
Last year, 162,000 young graduates from state-run universities were reported unemployed, largely for having failed to meet the demands of an increasingly competitive workforce.