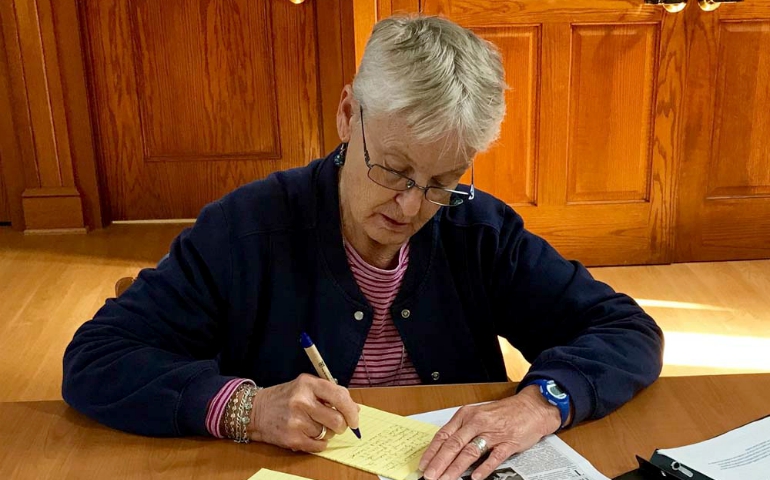 Sr. Edith Hart of the Religious of the Sacred Heart of Mary writes her letter to House Speaker Paul Ryan. (Photo courtesy of the A Fair and Moral Budget: Nuns Write Letters to Paul Ryan Facebook page)
Network, a Catholic social justice lobby, has collected nearly 1,000 letters from women religious to U.S. House Speaker Paul Ryan, urging him to adopt a "fair and moral" federal budget.
Network officials planned to deliver the letters to the Wisconsin Republican on Dec. 5, but the meeting had to be canceled. The delegation was to include sisters from Ryan's district.
Ashley Wilson, Network's communications manager, said while officials are disappointed, they also understand how busy Ryan's office is as Congress works to avoid a government shutdown, which will occur if it does not pass a budget or a continuing resolution by Dec. 8.
"We're working now to figure out the best way to deliver those letters to him," Wilson said.
The letter campaign continues an effort that has been ongoing for several months, including when, in September, Network joined 34 other faith-based organizations to call for a faithful budget.