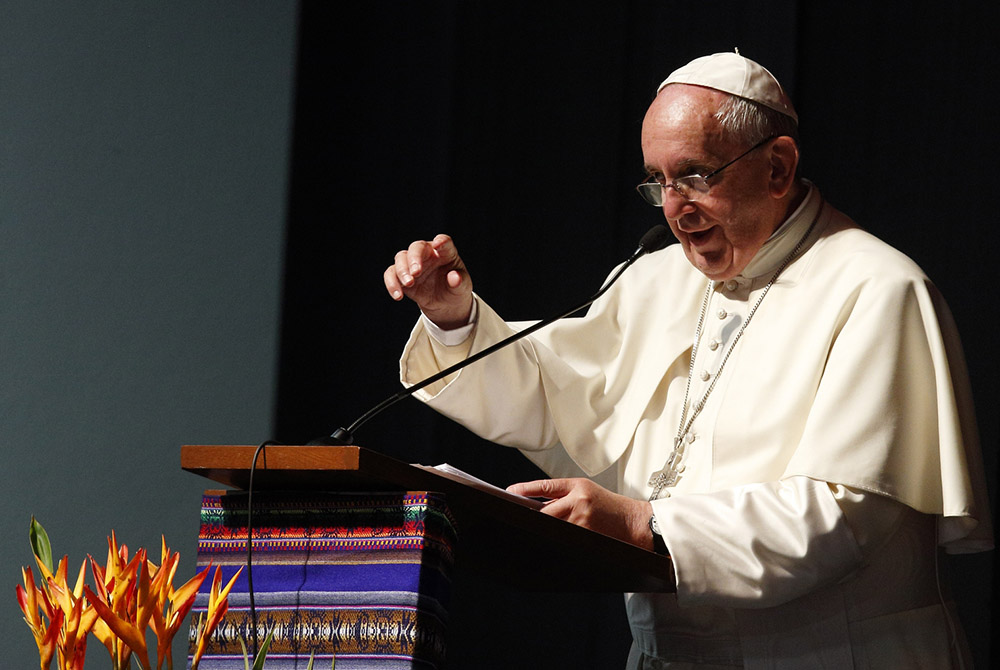 Pope Francis speaks at the second World Meeting of Popular Movements in Santa Cruz, Bolivia, July 9, 2015. "The popular movements are not only social poets but also collective Samaritans," Francis said in a video message Oct. 16 for the fourth meeting. (CNS/Paul Haring)
How do I listen?
Click the "play" button at the top of the page to start the show. Make sure to keep the window open on your browser if you're doing other things, or the audio will stop.
From your mobile device:
You can listen and subscribe to "The Francis Effect" from any podcast app. If you're reading this from an iPhone or other Apple mobile device, tap this link to listen in Apple Podcasts. If you're on an Android, tap this link to listen in Google Podcasts.
If you prefer another podcast app, you can find "The Francis Effect" there. (Here's the RSS feed.)
From a desktop or laptop:
You can visit The Francis Effect website here for more information on the show.