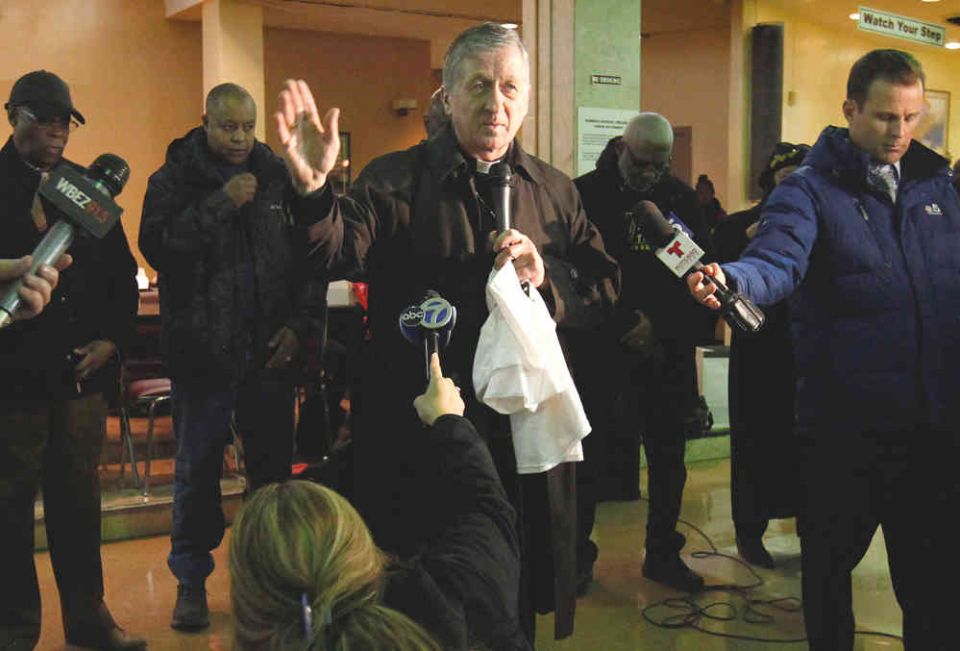 03.27.2018 Chicago Cardinal Blase J. Cupich blesses young people March 23 before they headed to Washington for the March for Our Lives event the next day. (CNS/Karen Callaway) Question for readers: Did a similar blessing happen anywhere else in the USA? If yes, please let me know.
Pray and reflect during Holy Week using Scripture commentaries, articles, art and graphics from Celebration, National Catholic Reporter and Global Sisters Report. Visit all the resources on the Celebration page.
NCR and its sister publications offer quite a few resources for Lent (and when appropriate, the Easter season):
Start your day inspired with daily Scripture reflections. Join NCR's sister publication, Celebration, for Daily Bread, a series of short reflections written by four authors who meet regularly to share the readings.
Or reflect on Pencil Preaching by Pat Marrin. Every morning Pat Marrin breaks open the Word with a pencil sketch and a short meditation.
"Rarely in my lifetime have I seen the type of civic engagement schoolchildren and their supporters demonstrated in Washington and other major cities throughout the country this past Saturday. These demonstrations demand our respect. They reveal the broad public support for legislation to minimize the risk of mass killings of schoolchildren and others in our society." Repeal the Second Amendment, says John Paul Stevens, retired associate justice of the United States Supreme Court.
Note to readers: See question in caption of photo above.