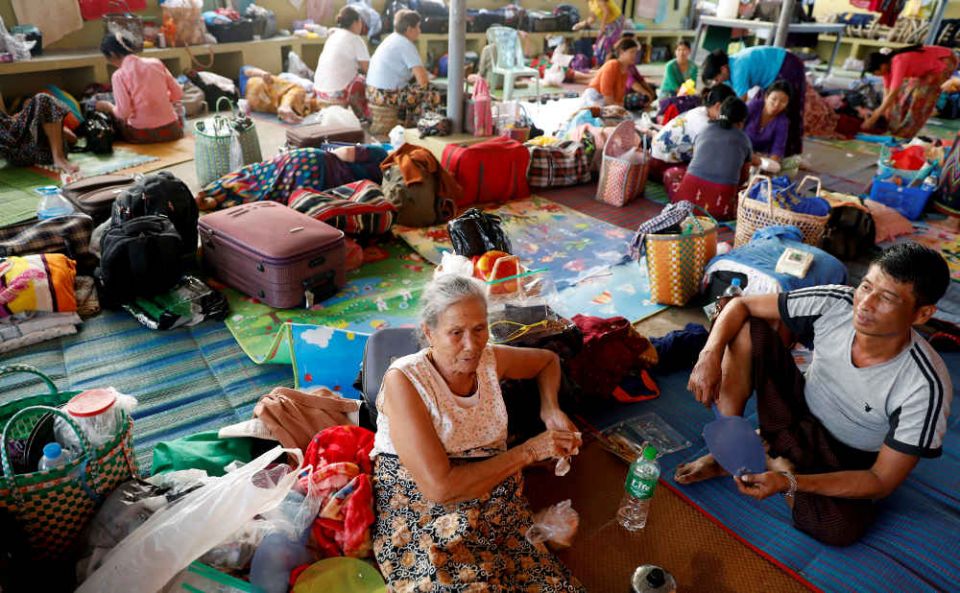 Pilgrims traveled by train for two days to see Pope Francis in Yangon, Myanmar. The pope arrived in Myanmar Nov. 27 for a four-day visit. See links below. (CNS/Soe Zeya Tun, Reuters)
Francis meets with Myanmar's political, religious leaders.
This is the second time the Pope is visiting the neighbourhood without coming to India. Why has he not included India in his itinerary? In neighbourhood, Pope misses India again
Tucson, Arizona -- It's the end of an era following the retirement of Bishop Gerald Kicanas. Bishop Kicanas reflects on time in Southern Arizona Video and text.
The case against religioius discrimination in the Masterpiece Cakeshop SCOTUS case
Marian Williams writes about Simultaneous adulthood a new revelation in my family dynamic
Thirty years after his death, this Arkansas priest continues to inspire: The prophet of Arkansas: Father Joseph Biltz "He was working beyond just the walls of the parishes. He embodied the things back then that Pope Francis talks about today."
Our liturgy celebrates important moments in Jesus' early life. But when meditating on Jesus prior to his ministry, how often do we consider his livelihood? Jesus was a Maker
---
Start your day inspired with daily scripture reflections. Join NCR's sister publication, Celebration, for Daily Bread, a series of short reflections written by four authors who meet regularly to share the readings.
Or reflect on
Pencil Preaching by Pat Marrin. Every morning Pat Marrin breaks open the Word with a pencil sketch and a short meditation.
---