A version of this story appeared in the Sept. 25-Oct. 8, 2015 print issue under the headline: No place for a plaster saint.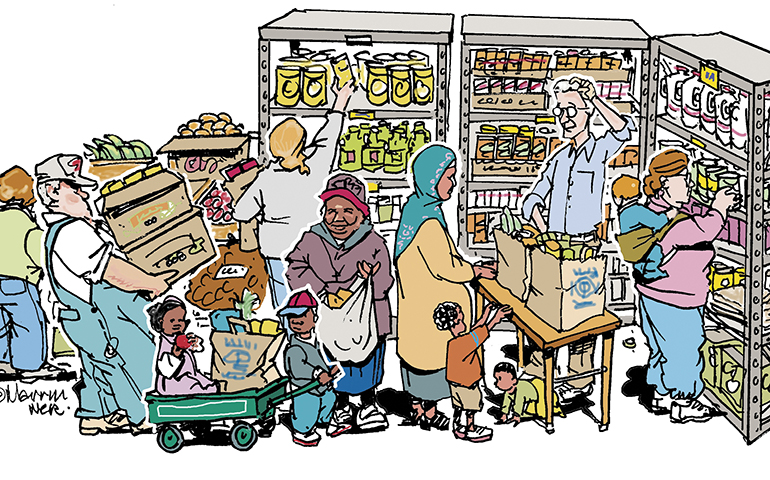 (Pat Marrin)
When I retired last September, I decided to participate in the Ignatian Volunteer Corps, a program for retired and semiretired people that combines service to the poor with spiritual reflection and prayer. That way, I would have something to do with at least part of my time. For my service component, I volunteered two days a week with an agency that serves low-income families, where one of my primary responsibilities is working in the food pantry.
That's how I came to know Delores (not her real name) and her family. Like many other clients, Delores comes to our food pantry to select from a variety of canned, packaged and frozen foods as a supplement to her other food resources. Unlike pantries that simply hand their clients a prepacked bag of food, ours allows clients to select their own food from our shelves. The idea is that, along with being able to select the food they prefer, clients will also maintain a greater sense of autonomy.
This well-meaning attempt to respect the dignity of those we serve has certain defined limits. Much of our food is donated, so the range of options can be narrow when the stock is down. The amount of food clients can receive depends their family size: two grocery bags to a family of four, for example. Pantry volunteers must enforce these limits, and this can be awkward: After all, when I go to the store, I can pretty much get whatever I want.