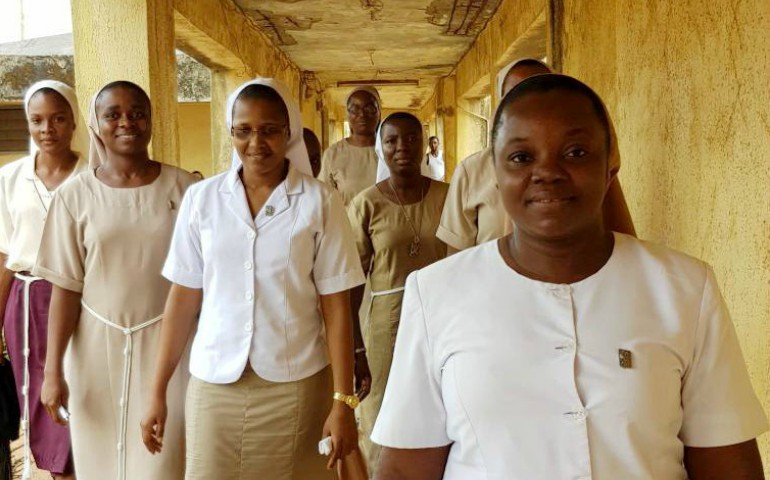 Franciscan sisters visit a prison in Nigeria. (Provided photo)
Call to everyday holiness ... for ordinary people ... a call to happiness ... to a balanced lifestyle ... to a holistic life ... to action, to silence ... to discernment ... all embedded in the option for the poor.
The panelists responding this month all noted that the apostolic exhortation Gaudete et Exsultate, released in April 2018, is about a call to personal holiness, about finding God in practical ways in everyday life, by doing ordinary things. All recognized the Beatitudes as a practical guideline for following Jesus Christ today, as an "identity card" for Christians. They asked, "How would it change us if we did it?"
In a variety of ways, they concluded that the entirety of our lives is mission, as they responded to the following question:
How are you and/or your community carrying out Pope Francis' call to holiness in his new apostolic exhortation, Gaudete et Exsultate? Or: What impact do you think this document will have on the world or the church?