A version of this story appeared in the June 3-16, 2016 print issue under the headline: "Parish flourished under longtime administrator".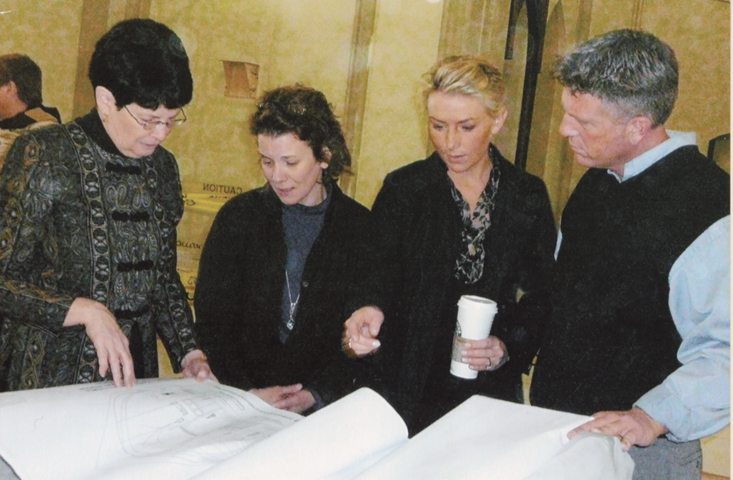 In 2007, Margaret Lima, left, goes over plans for the $1 million church renovation at Guardian Angels, with architect Susan Richards Johnson; Sara Staten, project manager; and Kelly Lynch, job site superintendent.
Kansas City, Mo. — June 7, 2016
In the past 25 years, Guardian Angels Church in Kansas City has seen four bishops come and go. But one person has remained constant — pastoral administrator Margaret Lima.
Lima, who retired in February, fell into the position after being appointed by Bishop John Sullivan of Kansas City-St. Joseph.
"Guardian Angels is one of our smallest parishes but still a stable neighborhood," said Fr. Pat Rush, pastor at Visitation Parish in Kansas City. "Without a layperson assigned as administrator and possessing Margaret's talent, I suspect it would have been closed or consolidated by now. Instead, it is flourishing, drawing people from other parishes around, including from the Kansas side."
In addition to the four bishops during her tenure, Lima worked with four associate pastors, six directors of religious education, four musicians, three food pantry directors and four business managers.
Her position required her to work with staff and parish groups, share the planning for weddings, baptisms and funerals with the associate pastor, work with the school and learn "a lot more than I ever wanted to know about construction, building renovation and repair."