A version of this story appeared in the Aug 28-Sept 10, 2015 print issue.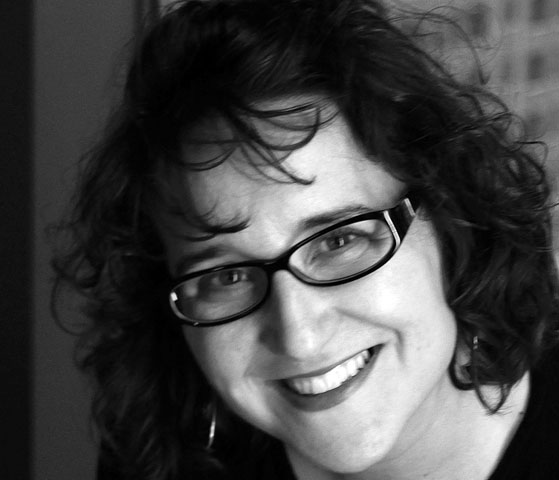 Abbie Reese
Ten years after independent filmmaker and artist Abbie Reese inaugurated her collaboration with the Clare Colettine nuns at the Corpus Christi Monastery in Rockford, Ill., she admits that the time she has spent with the nuns, who practice a form of strict enclosure relatively rare today, has had an effect on her that goes well beyond scholarly curiosity.
A relationship that began as a magazine article has, over time, evolved into a project she describes as broader and more profound. Reese was fresh off a yearlong volunteer stint as a communications director for a huge hospital ship, another form of enclosed community, when she began her oral history collaboration with the nuns, whom she first approached in 2005.
In the introduction to her 2014 book, Dedicated to God: An Oral History of Cloistered Nuns, Reese writes that the call to leave the secular world and embrace a cloistered existence was, for many, quite unexpected: "It defied their God-given temperaments. It violated dreams. It dashed plans for marriage and children. It meant their world would shrink, temporally, to a fourteen-acre campus, so that their minds could dwell on God."
As her relationships with the nuns deepened, they began to open up, not only the physical space they inhabited, but their own vocational stories. "Looking back, I think they wanted to see if I could respect their faith and honor their tradition while within their space," she said.
While at first Reese would dress in the clothes she normally wore, eventually she found herself dressing with deliberate modesty. "They only see the hands and faces of other [women], so to see more skin on somebody else is quite distracting. … I would not wear make-up, and would take off my dangly earrings before going in."
She makes it clear that the nuns didn't impose their expectations on her. Nor did she discover a hitherto unknown call, she added. "A number of men asked me if I was doing the project because I wanted to become a nun. Of course not. No women would do this kind of project because she wanted to become a nun. That's not how you go about it. "
One of the nuns told her, "It's clear your calling is to tell stories."