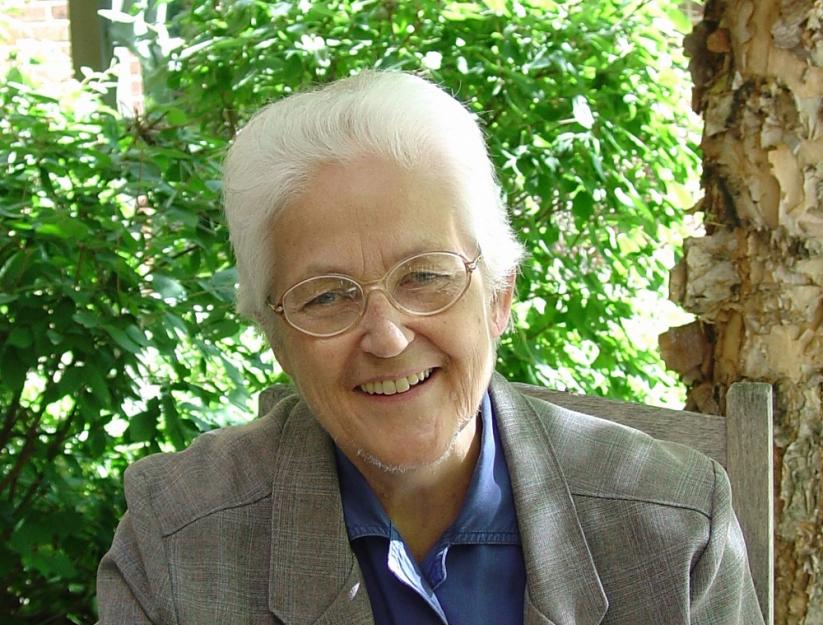 Sr. Sharon Holland, a member of the Sisters, Servants of the Immaculate Heart of Mary, pictured in 2009. (CNS photo / Courtesy Sisters of the Immaculate Heart of Mary)
The end of the controversial Vatican oversight of the main leadership group of U.S. Catholic sisters was not the result of a particular change in discussions between the women and church prelates but of a three-year growth of "mutual understanding and communion," the leader of the sisters' group has said.
Immaculate Heart of Mary Sr. Sharon Holland, president of the Leadership Conference of Women Religious, also said she hopes the process concluding the oversight builds up the ability of the two groups to discuss future issues with a mentality that both are part of the church's ecclesial communion.
"What I have always wanted was the dialogue, the growth in mutual understanding across cultures and experiences and nationalities, that builds up ecclesial communion," Holland said, outlining what she was looking for in the end of the Vatican oversight of her group.
Read the full article on Global Sisters Report website. Q & A with Sr. Sharon Holland, president of LCWR
Related Features: