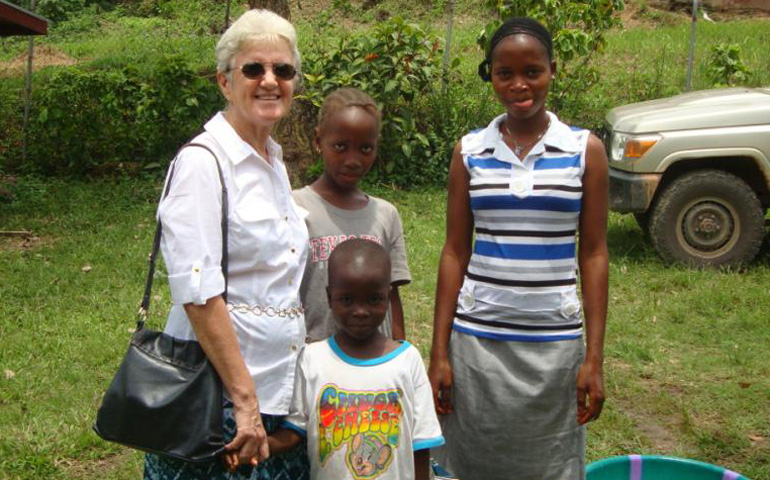 Sr. Ann Kelly in Voinjama, Liberia, with three orphaned children the sisters cared for during the Ebola crisis. The children have since been reunited with family members. (Courtesy Missionary Sisters of the Holy Rosary)
If one of the biggest weapons in Ebola's deadly arsenal is fear, then one of the best ways to combat it is through education.
And Sr. Ann Kelly, of the Missionary Sisters of the Holy Rosary, not only found herself in a great position to help fight that battle but said it seems to be paying off: In the area where Kelly works, the number of Ebola cases currently is dropping.
Kelly and two other sisters have been working to educate people on how to prevent the spread of the deadly virus.