New roles. Social analysis. Diversification. Growth and decline. Collaboration. Freedom. Widened horizons.
The panelists discuss the creative ways the ministries of their congregations are evolving and how they are moving to ministries of presence, empowerment and systemic change — yet in all their ministries, they see the persistence of their charism. They addressed this question:
Have you seen / do you see a shift in ministries in your congregation over the past 10 to 25 years?
______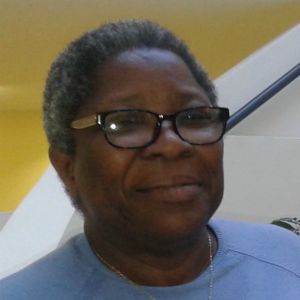 Winifred Ojo was born in western Nigeria and is a trained teacher and formator with experience in administration and retreat work. After many years in leadership, she now leads the Sisters of St. Louis and lives in Ireland, where her institute is based.
Since 1842, the vision of our founder, Louis Bautain — a world healed, unified and transformed by the saving wisdom of Christianity — imbued our ministries of education and health care. Interwoven with these were pastoral care and care for the poor and marginalized.
In the last decades of the 20th century, responding to the church's preferential option for the poor and as a result of its own social analyses, our institute diversified ministries to address structural injustices and work with the poor and marginalized. Our mission statement of that time is still very relevant for our ministries today with our increasing knowledge of the evolving story of the universe and massive global inequality.
In the last 10 to 25 years, there has been a marked shift in our ministries. We now have sisters involved in women's empowerment programs: rehabilitation of women who have been trafficked and/or incarcerated; skills acquisition; adult education and vocational education for self-reliance.
Advertisement