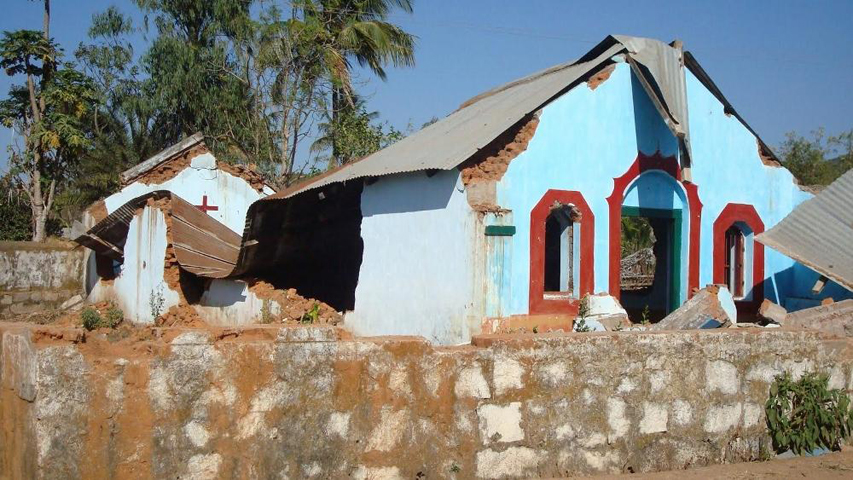 A Protestant church in a village in Kandhamal district was in ruins after a mob attack in August 2008. (GSR/Dhanunjaya Senapati)
Sr. Meena Barwa has forgiven the men who attacked her nearly eight years ago. The gang rape was a horrifying experience, but the aftermath was more painful, she says.
Barwa, 34, is a member of the Handmaids of Mary, an indigenous congregation of Odisha, an eastern Indian state.
She was among the victims of the worst anti-Christian violence in India's modern history. The violence began Aug. 24, 2008, a day before Barwa was raped, and lasted four more months. The mayhem claimed more than 90 lives and reduced 395 churches and other places of worship to ashes. Nearly 56,000 people ended up displaced and destitute.
Barwa was a social worker at Divya Jyoti ("Divine Light") Pastoral Centre, one of the torched church institutions, in Odisha's Kandhamal district. She had taken her final vows in the congregation only a few months before.