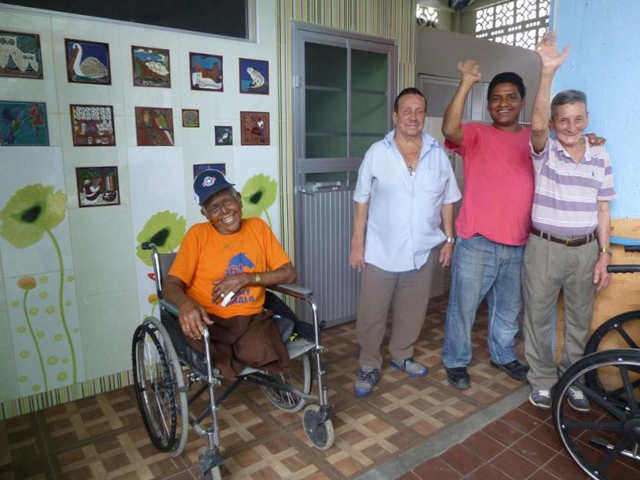 Residents at Damien House. (Courtesy of Damien House)
"Sometimes, God calls us to do the impossible," Sr. Annie Credidio tells a group of high school students from the United States who are on a mission trip to Ecuador. "Sometimes, God calls us to do stuff that we are very uncomfortable doing. But if you 'let go and let God,' you kind of rise up above. You learn how to stay afloat."
This mindset has helped Credidio transform a neglected state-run hospital in Guayaquil into a model of care, love and dignity for patients with Hansen's disease (also called leprosy). Now known as Damien House (Fundación Padre Damian), this sanctuary symbolizes hope for the people with Hansen's disease and is celebrating close to 30 years of transforming the lives of its patients.
It all started back in 1988, when Credidio, a Brooklyn-born Sister of Charity of the Blessed Virgin Mary, was in Ecuador teaching at a preschool and wondering what God had in store for her.
She was invited to a Mass in the chapel of Ecuador's only hospital for infectious diseases.