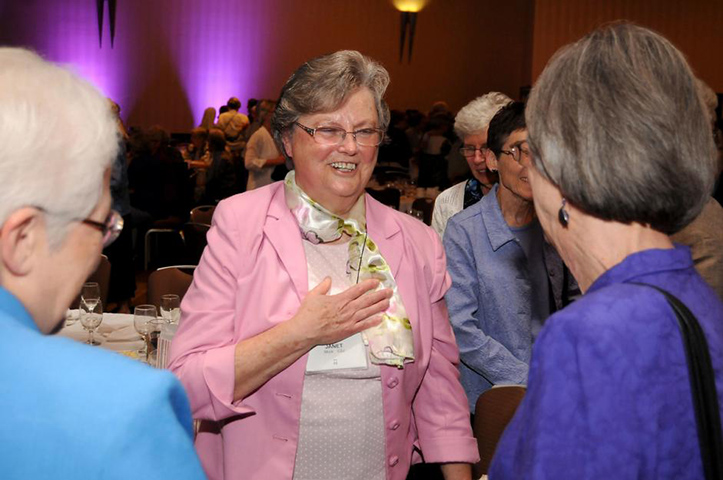 Sr. Janet Mock is all smiles after receiving the Outstanding Leadership Award at the annual assembly of the Leadership Conference of Women Religious at the Hyatt Regency Hotel in Houston,Texas, Friday, Aug. 14, 2015. (GSR photo/Dave Rossman)
Sr. Janet Mock said it is not she, but those around her who deserve accolades.
"I have no illusions — everything I learned about leadership, I learned from you and your predecessors," she told the Leadership Conference of Women Religious' annual assembly after accepting the group's Outstanding Leadership Award at their banquet Friday evening.
LCWR officials said Mock not only provided extraordinary leadership as their executive director, but did it "through one of the conference's most profound and transformative challenges — the doctrinal assessment of LCWR by the Congregation for the Doctrine of the Faith and its subsequent mandate."
Mock was appointed interim executive director of LCWR in September 2011, then served as executive director from April 2012 to December 2014. Mock said that though those years were difficult, they were also full of graces.