A version of this story appeared in the July 1-14, 2016 print issue under the headline: "With St. Joseph Worker Program, young women deepen spirituality, cultivate leadership skills".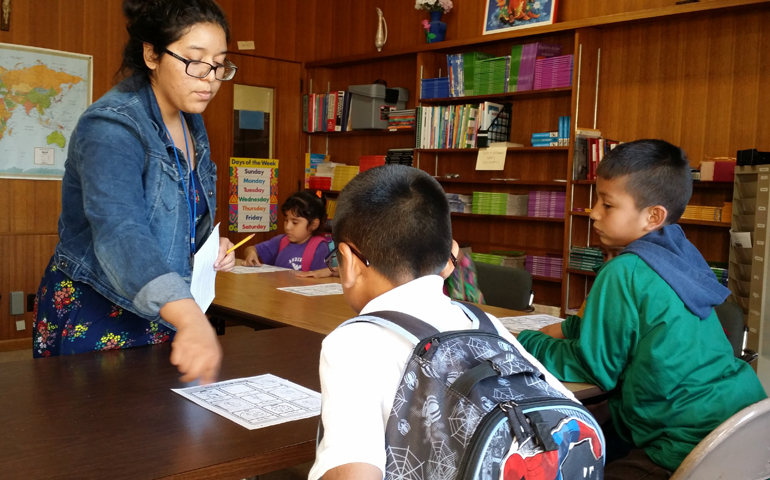 St. Joseph Worker Mariana Arriaza helps children in an afterschool program at Holy Rosary Church in Minneapolis in October 2015.
Every night at the St. Joseph Worker Program house in Minneapolis, 14 women come together as a community to share their experiences of working for social justice that day. Since the program's inception 14 years ago, more than 120 young women have deepened their spirituality and been committed to social change through the nurturing of the Sisters of St. Joseph of Carondelet.
"Being able to listen to the stories has given me a holistic view of the work that needs to be done, the work that is done," said Allison Connelly, one of the St. Joseph Worker volunteers. "That's something I don't think I would have gotten outside of this program."
Connelly serves at the archdiocesan Catholic Charities' Opportunity Center, which works with those experiencing homelessness to build skills and find employment.