This month — the last month of the 2018-2019 panel — our sisters give us an intimate peek into their own neighborhoods and neighbors as they responded to this question:
Are there meaningful interactions with others for you, personally, or for your community in your neighborhood? If yours is a changing neighborhood, how are you responding to the changes?
Global Sisters Report would like to thank this group of sisters who participated on the 2018-2019 panel, and we hope they will continue to write for us as columnists. We all wish them well.
______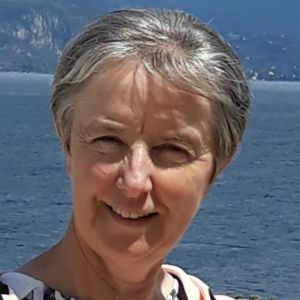 Mary Hanrahan is a Sister of the Presentation of the Blessed Virgin Mary in Dublin, Ireland, who ministered in teaching and administration in inner-city Dublin with disadvantaged teenage girls. She has served in leadership team and currently is employed as chaplain in a prison for men convicted of violent crimes.
Being neighbor is about relationship, trust, being known and accepted, being there to share joys and sorrows. A few years ago, one of the sisters in our small community of three drowned tragically. Our house was too small to host a wake, but we brought her coffin to our driveway because we wanted to honor her relationship with our neighbors and their relationship with her.
Arriving there, we opened the hearse and slid out the coffin so the gathered children could touch the wood and leave their lighted lanterns. The lantern is one of our congregation's symbols, and when we arrived home on the night of the tragedy, one of our very poor neighbors had placed a handmade lantern on our doorstep.
We shared our grief and vulnerability with our neighbors and continue to be supported by their love and understanding. Sometimes it can be challenging at the end of a long workday to find a lonely neighbor in the kitchen being supported by the other sister with whom I share community. Yet this is what being a neighbor is about.
....
Advertisement