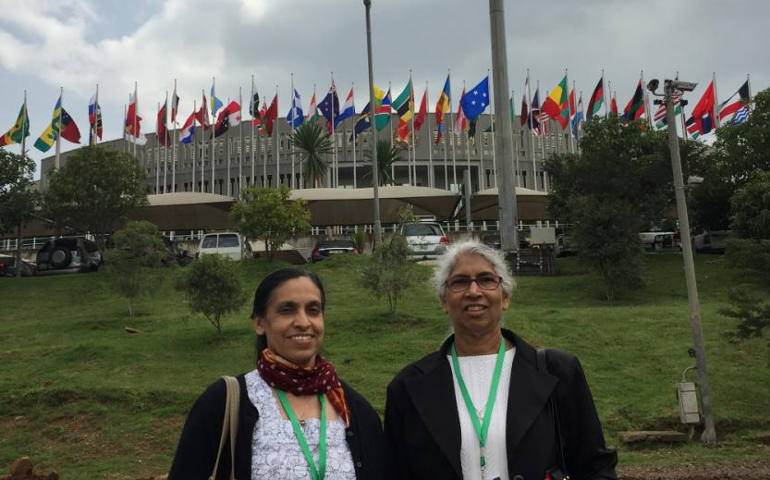 Sr. Celine Paramundayil, Medical Mission Sisters, and Sr. Teresa Kotturan, Sisters of Charity Federation, attended the financing meeting in Addis Ababa, Ethiopia in July. (Provided photo)
New York — August 18, 2015
For those who pay attention to the United Nations, this year is shaping up to be something of a milestone, with the last half of the year in particular taking pride of place for global significance.
"2015 is going to go down as quite a year," said Sr. Jean Stoner, who represents the Sisters of Notre Dame de Namur at the United Nations.
Three major conferences -- on financing for development, sustainable development goals and climate change -- take place this year, and "all are potentially very important," said Oblate Fr. Daniel LeBlanc, the U.N. representative of the Missionary Oblates of Mary Immaculate-United States Province.
What will happen in the future to tackle the worldwide problems of poverty and climate change could pivot on what happens at those three events, say Stoner, LeBlanc and others who work as advocates within the United Nations community.
That may strike some as hyperbole. But advocates argue that there is a particular urgency to global problems right now that makes the work at the United Nations worth paying attention to at this particular moment.