A version of this story appeared in the Feb 14-27, 2014 print issue under the headline: 'Our sign of hopefulness'.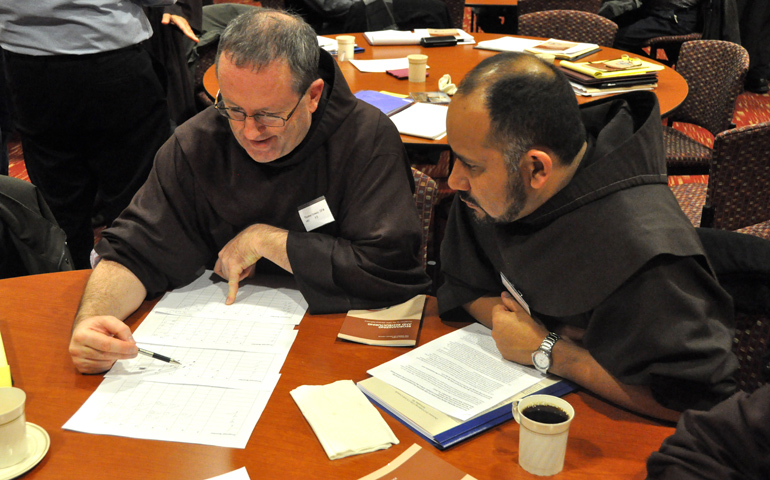 From left, Franciscan Frs. Tom Conway of the New York City-based Holy Name Province and Jose Martinez of the St. Louis-based Sacred Heart Province talk during the December 2012 meeting in Milwaukee of the seven U.S. provinces of the Order of Friars Minor.
For the first time in their centuries-long history, the leaders of the seven separate provinces of the major group of Franciscan friars in United States met together in Milwaukee in December 2012.
Joined by the international head of the order founded by the 13th-century St. Francis of Assisi, the leaders had made the historic summit to answer a decidedly uncomfortable question faced by religious orders across the globe: What to do in an era of steeply declining numbers?