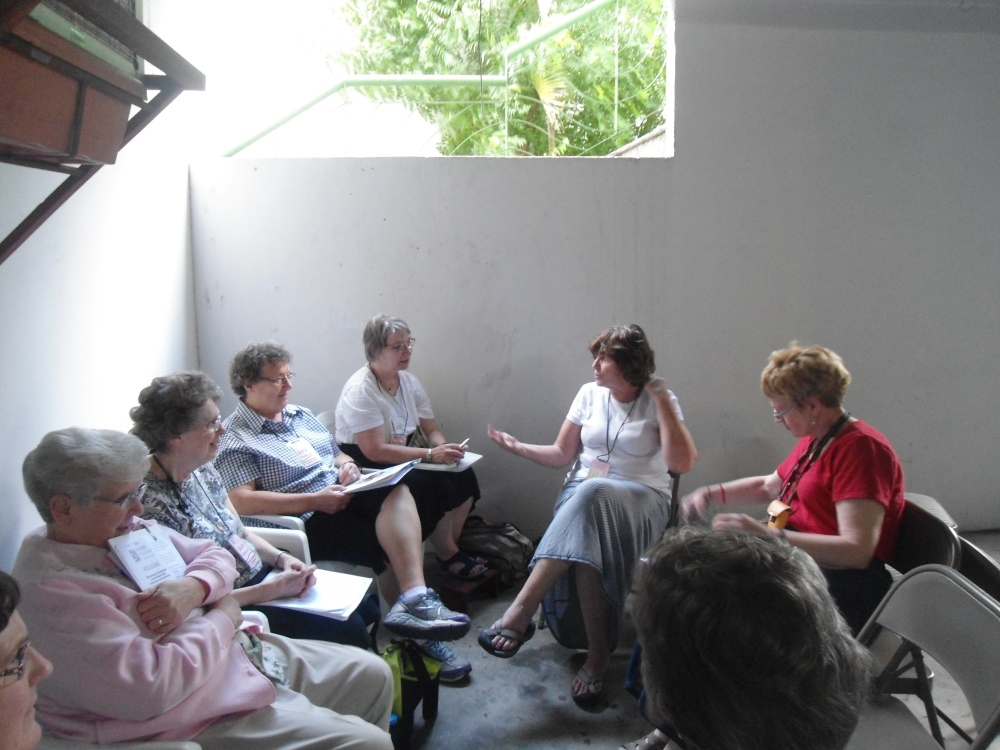 Members of the SHARE delegation meet in El Salvador Nov. 29. (Courtesy of SHARE)
Sr. Louise Lears doesn't know what she will experience in El Salvador -- but she knows it will change her.
Lears and 116 others are spending a week in the Central American country, visiting the site where three sisters and a lay missioner were killed 35 years ago. They plan also to visit the site where six Jesuit priests and two others were slain, see martyred Archbishop Oscar Romero's crypt, and visit memorials to the thousands of disappeared during El Salvador's civil war.
"All these years I've read about the places we will go," Lears told GSR before leaving. "I've thought about, prayed about, wondered about the people with whom we will speak. I've wanted to stand in those places, hear those voices, talk to the mothers of the disappeared."
Lears is a Sister of Charity in Cincinnati; three others in her congregation are making the trip, as well.