Chittister to host webinar on moral leadership of women
NCR Today
ChittisterJoan.jpg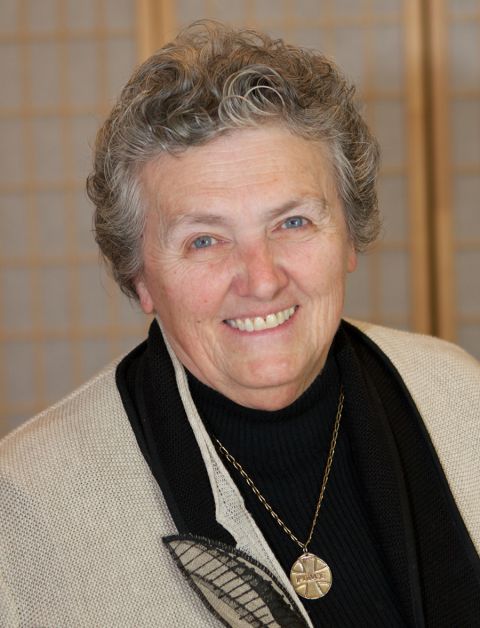 On Oct. 22, author and international speaker Erie Benedictine Sr. Joan Chittister will host a live-streamed webinar regarding "the changing nature of leadership and its immediate effects on institutions, organizations, women -- and men -- and everywhere," according to a press release from Benetvision.
Chittister will speak on "Women and Moral Leadership" during the hour-long webinar beginning at 11 a.m. EDT. The public is welcome to stream the event online.
The presentation will "address the issues behind the headlines -- how and why we arrived at the present situation and why bold leadership is needed in both society and church now," according to the press release.
"Leaders are those who advance the questions of the age. If we really want leaders to take us down a different path, then the moral leadership of women is essential in a world whose name is despair and in a church whose vision is yet, still, even now, partial," said Chittister about her event in the press release.
The author of more than 50 books, Chittister is also a regular contributor for NCR.
Having devoted a great deal of her ministry to women and leadership, Chittister currently serves as the co-chair of the Global Peace Initiative of Women, a partner organization of the United Nations. She has also served as the president of the Leadership Conference for Women Religious and the Conference of American Benedictine Prioresses, according to Chittister's website.
She is the founder and executive director of Benetvision, which "exists to encourage the development of contemporary spirituality from a monastic, feminist and global perspective through the works of Joan Chittister," according to the website. The website offers various spiritual resources, including books, CDs and prayer cards.
She is also the creator of Monasteries of the Heart, "a web-based movement sharing Benedictine spirituality with contemporary seekers" that was launched by Chittister's order, according to the website.
Click here for more information and to sign up for the webinar.
[Kristen Whitney Daniels in an NCR Bertelsen editorial intern. Her email address is kdaniels@ncronline.org.]
---
Join the Conversation
Send your thoughts and reactions to Letters to the Editor. Learn more here [1]