NCR Today
On a farm outside Bethlehem, a Palestinian Christian family that preaches nonviolence is battling to hold on to land it has owned for 98 years. A living example of the idea of peaceful resistance
Oklahoma Catholic Worker Bob Waldrop writes: US Catholic Bishops signal the prolongation of their Republican captivity (Less you think Bob is partisan, he also links to an earlier piece: Open Letter to VP Biden.) And Bob closes his reflections with a call to prayer: Novena to St. John Chrysostom on behalf of the United States Catholic bishops.
Pope John Paul II's Blood Goes On Tour, With Planned Stops In Boston, New York, Philadelphia and Baltimore
Springfield, Mass. -- Auxiliary bishop of Baltimore Mitchell Thomas Rozanski named bishop of Springfield
Bangalore, India -- Two Catholic priests charged with seminary rector's murder Police say the two accused priests thought the murdered rector was preventing them from progressing within the church.
Harare, Zimbabwe -- An act of kindness set her on a path by Grace Mutandwa. Moved by the way Catholic sisters at her high school loved and cared for all the students, Tariro Chimanyiwa decided to join the convent.

Global Sisters Report, devoted to covering the mission and ministry of Catholic women religious. It offers news, commentary and reflections on spirituality and theology.
Thiruvananthapuram, India -- Alarm over Indian workers in war-torn Iraq Nurses stranded in Tikrit: 40 laborers go missing in Mosul
Capital punishment -- 3 States Execute Inmates in 24 Hours: Florida, Georgia and Missouri carried out the first executions since Oklahoma's botched lethal injection in April prompted a closer look at the methods of capital punishment
Vatican City -- Vatican denies reports that Pope Francis is ill
Synod on the Family -- Underreported survey responses a valuable tool for Vatican
Commentary: What Francis would say to Obama: Let workers unionize by Sr. Simone Campbell
---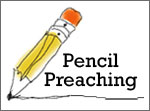 Looking for a little inspiration to begin your day? NCR's sister publication, Celebration, gives you two options, both based on the Scripture readings of the day:

Daily Bread is a series of short reflections written by four authors who meet regularly to share the readings. Daily Bread is intended to help daily preachers and others who pray from the assigned Scriptures each day to orient themselves to the Living Word addressed to the church in the world. It's a great way to begin the day.
Pencil Preaching is a blog in which Celebration editor Pat Marrin combines Scripture and sketching to reflect on the Word.
---
Join the Conversation
Send your thoughts and reactions to Letters to the Editor. Learn more here [1]