NCR Today
Commentary: Will Catholic bishops start talking about income inequality? by John Gehring
Baltimore -- U.S. Bishops Struggle to Follow Lead of Francis "There is no bishop who is standing up and being the real leader of a Francis faction."
Vatican City -- Pope urges G-20 focus on helping the poor, says 'lives are at stake'
The solution to world hunger isn't to produce more food. The solution is to eliminate poverty. Don't Ask How to Feed the 9 Billion by Mark Bittman*
Geneva -- Members of the U.N. Committee Against Torture asked the Australian government to explain its response when Cardinal George Pell backed a Vatican refusal to hand over documents to the child abuse royal commission.
Today on Global Sisters Report: Ministry above the Arctic Circle; calling for immigration reform; the shame of food waste; don't forget the Boko Haram. If you aren't reading Global Sisters Report daily, you're missing out.
Nairobi, Kenya -- Kenya's Catholic bishops oppose WHO, gov't campaign to vaccinate women in childbearing years for tetanus. They say the vaccine is birth control in disguise
Beijing -- China, U.S. Pledge To Limit Greenhouse Gases -- Agreement designed to set an example for other countries.
The science of global warming is too important to trivialize. Wobbling on Climate Change by Piers J. Sellers
NCR Editorial (from May): Climate change is church's No. 1 pro-life issue
Brooklyn, N.Y. -- Medieval manuscripts from the Sacred Convent of St. Francis that tell the story of St. Francis of Assisi will be on display in Brooklyn in January. Collection includes manuscript of the Canticle of the Sun.
Christine Mayr-Lumetzberger: The female priest on the wrong side of the Vatican
For a guy, like this editor, who grew up on Isaac Asimov and Robert Heinlein, is is waaaaay cool: Rosetta mission: Philae lander is on its way for comet touchdown
*An earlier version of this blog post misspelled Bittman's name.
---
Looking for a little inspiration to begin your day? NCR's sister publication, Celebration, gives you two options, both based on the Scripture readings of the day: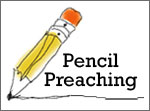 Pencil Preaching is a blog in which Celebration editor Pat Marrin combines Scripture and sketching to reflect on the Word.

Daily Bread is a series of short reflections written by four authors who meet regularly to share the readings. Daily Bread is intended to help daily preachers and others who pray from the assigned Scriptures each day to orient themselves to the Living Word addressed to the church in the world. It's a great way to begin the day.
---
Join the Conversation
Send your thoughts and reactions to Letters to the Editor. Learn more here [1]