NCR Today
Feast of Our Lady of Guadalupe: A reflection from Pax Christi USA
Equal Time for Torturers? Networks grant CIA time to spin report
Francis reminds UN climate summit of 'unpostponable ethical imperative to act'
Catholic bishops to Lima delegates: end fossil fuels, tend to vulnerable in climate deal
Global Sisters Reporter series: Using creativity, strategy, communities plan for retirement care New stories will be added throought the week so visit it daily.
Next week the Vatican will release its final report on the apstolic visitation of U.S. women religious women's communities. Check this frequently.
ICYMI: Minneapolis -- A Twin Cities priest has been acquitted of criminal sexual conduct involving a female parishioner he was counseling.
Australian Child sex abuse inquiry: Catholic Church concedes celibacy may have contributed to child sex abuse
Archbishop of Sydney Anthony Fisher said that families are more likely than priests to abuse children and ­rejected a church report that linked celibacy to sexual abuse.
Francis' next chance to reform the curia: Francis will make new cardinals in February
Mania, Phillippines -- Pope requests 'eye contact' with Filipino families Organizers of the Pope's visit relay his request that no one should be seated behind him when he meets with Filipino families at the Mall of Asia Arena on January 16
Sex Assaults Heighten Anxiety as Students Apply to U.S. Colleges Casey, 17, is passing up the flagship University of Massachusetts campus in Amherst after reading online about its raucous party scene. Instead, she's leaning toward Emmanuel College, a Catholic school in Boston where three-quarters of its students are women.
National Advocates for Pregnant Women: States Slap Pregnant Women With Harsher Jail Sentences
---
Looking for a little inspiration to begin your day? NCR's sister publication, Celebration, gives you two options, both based on the Scripture readings of the day: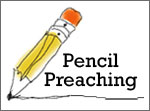 Pencil Preaching is blog in which Celebration editor Pat Marrin combines Scripture and sketching to reflect on the Word.

Daily Bread is a series of short reflections written by four authors who meet regularly to share the readings. Daily Bread is intended to help daily preachers and others who pray from the assigned Scriptures each day to orient themselves to the Living Word addressed to the church in the world. It's a great way to begin the day.
---
Join the Conversation
Send your thoughts and reactions to Letters to the Editor. Learn more here [1]