NCR Today
wu_c160902.jpg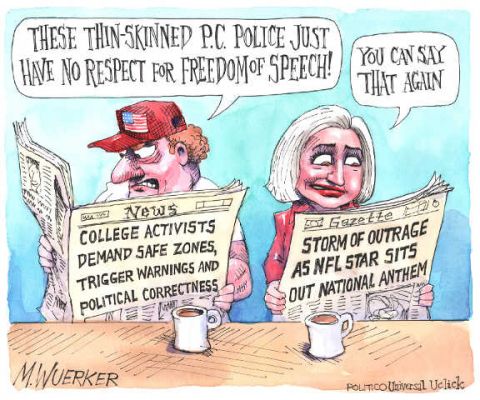 Viewpoint: The world has changed since Sept. 11, 2001 by Elias D. Mallon
Sunday Readings for 9/11 anniversary focus Mass on mercy by Kristen Whitney Daniels
From NCR's sister publication: Remembering September 11: Prepare music that expresses lament and mercy by J. Michael McMahon
Something for the NCRonline audience to chew over: As media are trying to improve their engagement with their audience, a paradoxical trend has been emerging in the last three years; many news websites are closing their below-the-line comments sections. Why news websites are closing their comments sections
U.S. Muslim reflects on 9/11 and his lonely fight against extremism
A great video to watch: Non-white voters will make up 31% of the total electorate in 2016, a record high. The New Deciders The segmenat on Black Millennials was waaaaay fascinating.
Election 2016: A growing number of Republicans think he can defeat Hillary Clinton. But they worry his campaign's ground game is a disaster.
Election 2016: New polls in swing states -- Gap narrows, plot thickens between Clinton and Trump
Election 2016: Commentary -- Is Tide Going Out on Hillary? By Patrick Buchanan
Jennifer Mertens writes: I wanted to make the pope's call to environmental stewardship engaging for my high school students -- so we investigated our own trash. My 48,180-pound trash pile
US Catholic bishops mark Sept. 9 day of prayer for peace
China Arrests Catholic Bishop Appointed by the Vatican
Little Rock, Arkansas -- Diocese acknowledges sexual abuse by former priest
Ballarat, Australia -- Bishop Rodney Mulkearns died in April aged 85 and left almost his entire estate to the Catholic diocese of Ballarat, including a $2-million house. The diocese today confirmed the proceeds of the estate would go to the victims of child sexual abuse.
Las Cruces, New Mexico -- Bishop Cantú explains the Catholic Church's moral teachings about migration. The Right to Migrate or Not to Migrate Text and audio.
Legionaires of Christ in the Holy Land: Mary Magdalene and the search for redemption on the Sea of Galilee NCR reported on this story in 2014:
Sea of Galilee center to provide reflection space for tourists in northern Israel and
here On a roll in the Holy Land, Legion compares Maciel to Magdalene
Kyrgyzstan's Christians battle falling numbers and restrictions The country is home to 1,000 Catholics, spread among three scattered parishes
---

Start your day inspired with daily scripture reflections. Join NCR's sister publication, Celebration, for Daily Bread, a series of short reflections written by four authors who meet regularly to share the readings.
Or reflect on
Pencil Preaching by Pat Marrin. Every morning Pat Marrin breaks open the Word with a pencil sketch and a short meditation.
---
---
Join the Conversation
Send your thoughts and reactions to Letters to the Editor. Learn more here [1]