Respect -- and listen to -- your elders
NCR Today
donna quinn crop.jpg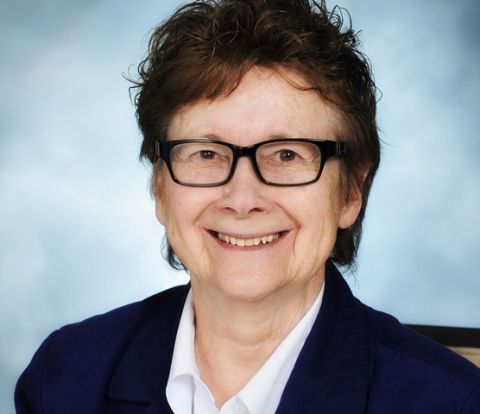 Over Thanksgiving, some families did more than just eat turkey and watch football. As part of "The Great Thanksgiving Listen," thousands of young people sat down with their grandparents to interview them about their lives.
Sponsored by StoryCorps, a national project that encourages the recording of everyday stories, the Great Thanksgiving Listen was launched in 2015. About a decade ago, my father created a similar video with my grandmother before she died, and that tape is precious to our family. Call it a multimedia take on the "grandparents' memories" gift books that also have become a popular vehicle for recording everyday family histories.
Just as families need to gather the memories of past generations, so should the church — especially the stories of post-Vatican II activism and change, which have the potential to get lost as that generation of Catholics ages.
And I don't just mean the prominent folks: theologians, bishops, founders of organizations and ministries. Many of their stories have already been told, often in the pages of National Catholic Reporter, and will be the subject for biographers and, eventually, obituary writers.
I'm talking about "everyday" Catholics who nonetheless left their mark on parishes, dioceses and sometimes the national or international church. Some of them are clergy or women religious, but many are lay people who lived out their vocations in their work or families.
Thankfully, some Catholics are writing their own memoirs, such as Jim Langford's The Times of My Life (Corby Books, 2015). Langford was director of the University of Notre Dame Press, where he published Elie Wiesel, theologian Stanley Hauerwas, philosopher Alasdair MacIntyre and others.
Nearly 30 years ago, I was a student-intern at Notre Dame's publishing house under Langford. What I didn't know then was that he had been a Dominican for nearly a decade and would go on to open a day camp for disadvantaged children. His self-published memoir contains those stories, plus plenty of gossip about the publishing business, Notre Dame and his beloved Cubs.
Pertinent to the U.S. church's history are Langford's memories of his years in the Dominican novitiate and as a young priest, ordained during Vatican II. He eventually left the priesthood, in part because of controversies over his wanting to teach a course on French philosopher Pierre Teilhard de Chardin and his speaking publicly against the church's opposition to birth control.
His superiors at that time sent a clear message: "Either I had to sing the system's tune or I had to get away," Langford writes. But Langford does not leave the church, even after attending a Mass where the homilist said resigned priests are "doing the work of Satan." Instead, he decides to commit his life to embracing the Beatitudes, including running a nonprofit for kids for 17 years.
Equally inspiring, though perhaps better known (at least in the Chicago area) is Sr. Donna Quinn, a Dominican who has been active in the Catholic feminist movement since the 1960s. She also recently penned her autobiography, or rather that of the organization she helped start in 1975.
Chicago Catholic Women: Its Role in Founding the Catholic Women's Movement (Lake Claremont Press, 2016) tells the story of how religious women organized after being frustrated by the Chicago Archdiocese's plan to have a Jesuit priest represent women religious at the 1976 Call to Action bicentennial gathering.
During its heyday, the group gathered lay women and sisters to fight for the ordination of women, increased roles for women in the church, the Equal Rights Amendment and other justice issues. Not surprisingly, its relationship with the institutional church was frequently adversarial; its primary means of communication involved protests on the Chicago cathedral steps.
In 1984, Quinn and two other Catholics nuns made headlines when, after signing an ad in the New York Times declaring "A diversity of opinions regarding abortion exists among committed Catholics," they were invited on the "Phil Donahue Show." In response, the Vatican Congregation for Religious demanded they retract their view. Quinn never did.
Chicago Catholic Women was dissolved in 1999, after celebrating its 25th anniversary. "For 25 years we have faithfully tried to carry out our goal of 'working to promote the full giftedness and personhood of women and world of justice for all,' " Quinn writes. "We did a good job."
Official church publications and organizations are unlikely to document stories like Quinn's, or even Langford's, especially in an age when most church "communication" needs to have a public relations function to justify its expense.
So it's up to the small-c church to make sure these stories get told and documented. Not everyone can write an autobiography, but many would gladly take the time to reminisce with a friendly interviewer — or grandchild.
The Great Thanksgiving Listen calls its interviewees "elders," and the term is apt for those who lived through the Second Vatican Council and its aftermath.
The late historian and civil rights activist Vincent Harding used to say we, as a country, need to "find our elders" and hear their stories. So do we, as a church.
It's not that hard to find them; wise elders are in our parishes, our communities, even our own homes. So pull up a chair, get out your video camera or digital recorder, ask a few questions and get ready to listen.
---
Join the Conversation
Send your thoughts and reactions to Letters to the Editor. Learn more here [1]