Planet Earth is next on Trump's target list
Eco Catholic
20160422T1026-2893-CNS-EARTH-DAY (2).jpg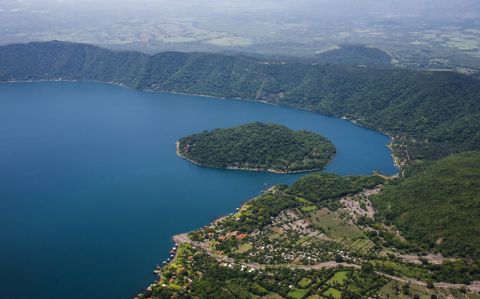 Donald Trump's election has already had negative implications for immigrants, Muslims, women, and people of color, but it is also a threat to the very future of our planet — to life on earth as we know it. 
This is huge. And it will, if not stopped, affect the lives of all of us.
Trump himself refuses to believe the conclusions of climate scientists, and has said explicitly that he does not accept the reality of climate change. The Republican platform on which he was elected argues that climate change is not proven science — and that, in any event, "climate change is far from this nation's most pressing national security issue."
Is it any wonder that scientists nationwide are planning a "Science March" on April 22, Earth Day. (I don't know about you, but I have never heard of a "science march" before … and it is embarrassing that it is even necessary.) In addition, environmentalists nationwide are preparing massive "Climate Marches" for the following Saturday, April 29.
The Republican platform also champions environmentally disastrous policies. It is fully supportive of fossil fuels, and there is no sign of support for renewable energy. So much for encouraging, or subsidizing, solar and wind power.
We are likely to see this come front and center as Trump's nominee, Scott Pruitt, is questioned about his ability (or inability) to lead the Environmental Protection Agency and Rick Perry is questioned about his views on fossil fuels vs. wind and solar in his post as secretary of energy.
There is even fear that Trump might dismantle the EPA, which was set up by Republican President Richard Nixon in 1970. According to the New York Times on Feb. 5, Scott Pruitt "is drawing up plans to move forward on the president's campaign promise to 'get rid of' the agency he hopes to head. He has a blueprint to repeal climate change rules, cut staffing levels, close regional offices and permanently weaken the agency's regulatory authority."
On the line as well are the Paris accords on climate change, which the U.S. signed, thanks to the work of former President Obama and former Secretary of State John Kerry. But now, other participating nations are openly wondering if the United States, under President Trump, will pull out of that accord, and undermine the efforts of the whole world to stem the tide of climate change.
So, yes indeed, Mother Earth is weeping as we begin the first weeks of the Trump administration.
So, it may be time for Pope Francis to re-emphasize the teachings he put forward in Laudato Si', his landmark encyclical on the environment issued in 2015. And it's past time for the American bishops to give this issue the emphasis it deserves and encourage parish priests and deacons to give homilies on the subject.
But it is also up to us, those of us who know that climate change is real and a mortal danger to our planet, to protest and act in any way we can to block anti-environmental policies, and to promote renewable energy: solar, wind and geothermal.
The future of Planet Earth depends on all this — on us.
---
Join the Conversation
Send your thoughts and reactions to Letters to the Editor. Learn more here [1]