Collaborating north-to-south, sisters exemplify changing world demographics
Openness to cultures. Psychological shifts. Economic differences. Succession planning. Forgiveness.
This month our sister-panelists from all over the world speculate on the challenges and opportunities presented by the changing demographics of religious life, as the shift from global North to South becomes more evident. They addressed this question:
What challenges and opportunities do you see as leadership shifts from the global North to the global South? 
___
Lucía Aurora Herrerías Guerra is a member of the Verbum Dei Missionary Fraternity from Mexico. After years of ministry in education and as a missionary, she now serves in Rome as president of her congregation.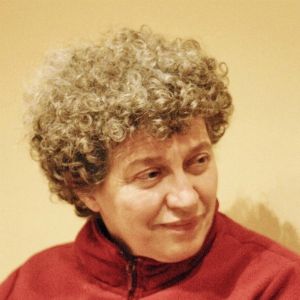 My community began in Spain in 1963. After 54 years, almost half of the members of our general government and more than half of our community members come from the South. This reality brings challenges as well as many opportunities. I believe that countries from the South can contribute a deep sense of spirituality and love for life, and values like strong family ties and a sense of solidarity. How often the poor, who know what it is to be in need, are more generous in sharing the little they have!
Throughout the centuries, the Catholic Church has identified herself a lot with Western Culture. When I studied the history of the church in the Philippines, I learned to admire the missionaries of those times; courageous and full of zeal to announce the Gospel, so many risked their lives traveling from Europe to Asia. Yet we know that when European missionaries came to evangelize other countries, they often rejected good local cultural values and imposed Western values as if they were an essential part of the Gospel.
Read the full story at Global Sisters Report.
---
Join the Conversation
Send your thoughts and reactions to Letters to the Editor. Learn more here [1]