Education is key to spiritual formation of sisters
This month, the panelists gave us an insight into the education of sisters around the world. One thing they all agree upon: Education is the highest priority in terms of preparing their sisters for ministry. However, sisters question the adequacy of education for women religious in different parts of the world. We learned all this as the panel responded to the following questions:
How successful is your congregation at attending to the educational needs of its sisters? In what way is your congregation participating in the ongoing education of sisters from around the globe?
______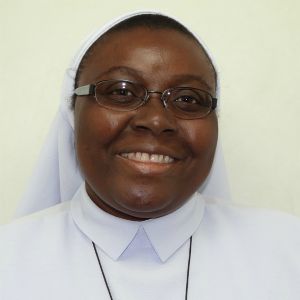 Immacula Chukwunyere is a member of the Congregation of the Handmaids of the Holy Child Jesus. She was a headmistress and teacher in Nigeria and Kenya before moving to the United States in 1999. She now teaches high school English.
Every congregation understands the importance of education in living out its charism. Most congregations of women religious commit to educating their members not only as a way of witnessing, but also as a means of upholding and expanding their charism and ministries.
Nevertheless, sometimes environmental and cultural factors affect the level of importance some congregations attach to the education of their members. This might limit the education of some sisters to basic training in conformity and neglects the critical education needed to engage in mission-building and interpretation of the signs of the times — a type of education that comes from schooling beyond basic formation in institutional mission and charism.
Education encompasses not only training in manners and mental habits but creates awareness in critical thinking and problem-solving.
Critical education creates inquirers: analytic, creative, reflective thinkers and risk-takers who can become agents of social change. Education should cause a fundamental change in mindset, unlocking the doors to self-appreciation and an appreciation of the culture, histories, values and traditions of others and equipping the learner with tools for global interaction and collaboration.
This high level of functioning does not always come from basic education; it is best developed and nurtured through a rigorous curriculum of higher education.
To fully appreciate emerging trends in religious life and adapt the charism to the signs of the times, knowledge as well as creative thinking are required. These do not happen by fiat.
As members of the universal church and global community, it is unfortunate that some religious communities do not have the financial strength to give every one of their members access to higher education.
Just as the people we serve advance in learning, sisters need to be better prepared to minister to that emerging new population. To bridge this gap, some congregations in Africa are partnering with communities in the developed world to provide higher education to their sisters through scholarships and live-in programs.
In fidelity to our charism, our sisters receive education according to their ability and the demands of the apostolate. We also take advantage of scholarship offers from women religious congregations in the United States and Europe as well as that of the African Sisters Education Collaborative program to educate our sisters.
Through the benevolence of the Sisters of Mercy of Omaha, Nebraska, some of our sisters, including me, have had the privilege of higher education. The knowledge we gained not only improved our ability to witness, but also gave us tools to expand our charism and ministries to meet the signs of the times.
Read the full story at Global Sisters Report.
---
Join the Conversation
Send your thoughts and reactions to Letters to the Editor. Learn more here [1]