Learning everything again -- and other challenges of religious life
Too far away. Too close. Culture or charism? Church changes. Lifestyle changes. Holding preferences lightly.
The panelists relate what they found most difficult about religious life, both when they entered community and — for some — even now. Influences of culture, of charism, of age all play a role. They addressed this question:
What was your most challenging adjustment to religious life?
_____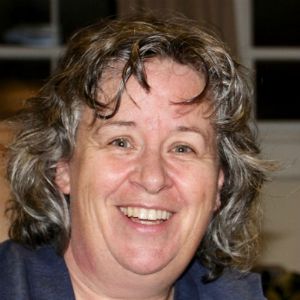 Susan Kidd is a member of the Congregation of Notre Dame and is currently the campus minister of the University of Prince Edward Island in Canada. She has worked in education and parish ministry in Toronto and Cameroon, West Africa.
The most challenging thing for me was to be so close and yet so far!
I joined an international congregation whose motherhouse was in Canada, two hours from my family home. I knew the novitiate was in my hometown, but I did not know how challenging that would be for me and for my family.
I am from Ottawa, Canada, and my canonical year was in Ottawa. I was taking a next step, a new step, a well-discerned and possibly over-thought step. My family and friends knew and were supportive. But I now know of three examples where my entering religious life was felt by my family and (only later) by me.
I was told I needed to be at the novitiate Aug. 27. The evening of Aug. 26, my mom had gone to the bank, and I called the new novice director to ask what time I needed to be there the next day. "The next day?" I was supposed to be there now! I was supposed to sleep there and wake up there Aug. 27. That meant arriving Aug. 26. My understanding did not matter much then. When was I coming that night? When my mother returned from the bank, I had to ask her to drive me the 15 minutes to the novitiate on the other side of town that night, a drive neither of us was ready to take.
At Christmas, my community usually volunteered at a women's drop-in center downtown. I believe my family found it harder than I knew at the time, knowing that I was downtown but not allowed to join them for the family celebration.
My mother was the coordinator of a local college English as a second language program and was often looking for volunteers for whom English was a first language. As we moved into the second half of the canonical year, we were encouraged to find a ministry for a half-day a week. English is my first language. I could help non-English speakers and help my mother as part of my formation! After all, education had been our congregation's primary work. I was totally perplexed to be told I needed to find another ministry location.
Luckily, in my second year, I had experiences across the country that made it much easier to enter into that certain separation from family and friends.
Read the full story at Global Sisters Report.
---
Join the Conversation
Send your thoughts and reactions to Letters to the Editor. Learn more here [1]