Violence is everywhere: This is how Catholic sisters respond
Through education, forgiveness, self-knowledge, power of witness and service, sisters and their congregation are making a difference in the face of racism, religious zealotry, gun violence, tribalism and other forms of violence. This month, they wrote in response to the following question:
Has your community been impacted by guns, crime, war or other forms of violence? How did your community respond?
______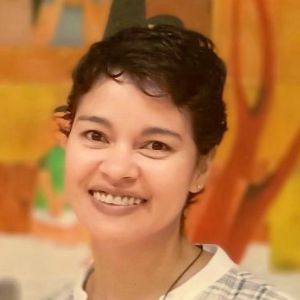 Adriana Haro Betancourt belongs to the Verbum Dei Missionary Fraternity. She is from Mexico but currently works in youth ministry in the Philippines, where she heads her congregation's national communications team and produces a weekly online radio program for youth evangelization. She made final vows in 2014.
Missionary life is a call to journey with God and with the people. God invites us to share their joys and sorrows in a journey in which we are little by little made one with them. In my experience, this happens not only with the people I serve in my apostolate, but particularly through the sorrows of my own Filipino sisters in the community.
In the past four years, the Philippines has experienced an increase in violence, with thousands of people of all ages shot in open daylight or found dead overnight, frequently related to the supposed efforts to eliminate illegal drug trafficking.
In 2016, these cases started to make headlines every day, and as the death toll increased, so did my fear and feelings of insecurity in Manila. But it was not until a close relative of one of our sisters was found killed that my community and I really entered into the tragedy that so many Filipino families are living. The victims, regardless of whether they were guilty, were beloved spouses, parents, brothers or children. Some were totally innocent, and many of them were honestly trying to reform their lives — as was the case of the cousin of our sister — but were violently denied a second chance.
Read the full story at Global Sisters Report.
---
Join the Conversation
Send your thoughts and reactions to Letters to the Editor. Learn more here [1]