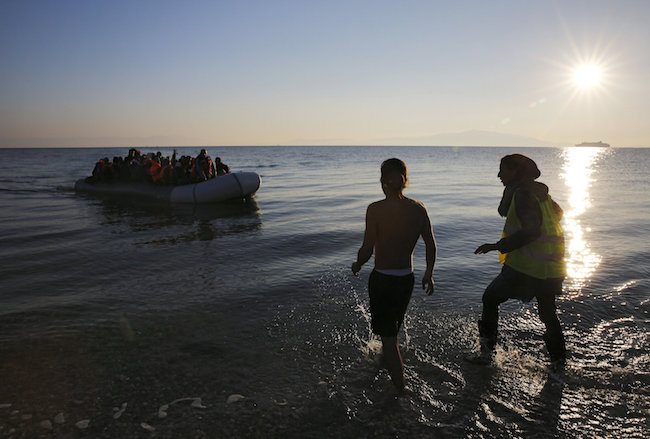 Volunteers approach a raft overcrowded with migrants and refugees on the Greek island of Lesbos Nov. 17. (CNS photo/Yannis Behrakis, Reuters)
How do I write anything this week that hasn't already been written?
You already know what is on my mind and heart. Paris. Beirut. Baghdad. Syria. Terrorism. Refugees.
Reflections, opinions, tirades, videos, and prayers have been pulsing through the Internet. Although a part of me isn't sure what I really have to add to the conversation, the other part of me knows that, this week, I would not be able to write about anything else.
The pain of the world is in the public eye. It is always there, but, right now, we are keenly aware. Many commentators have posited, and I agree, that it is wrong that it takes a horrific violent event in a place like Paris to remind us that terror is the norm of daily life for many of our brothers and sisters.