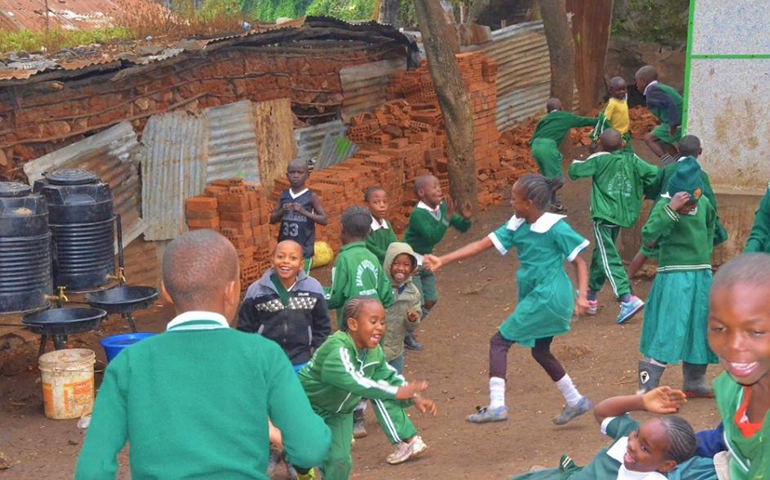 Students of Destiny Junior Educational Centre in the Mathare slums of Nairobi, Kenya. (GSR/Rose Achiego)
NAIROBI, Kenya — August 20, 2016
Judith Odero, now 34, remembers what it was like to knock on the door of the principal's office of the St. Theresa's Gekano Girls School in Kisii, Kenya, hoping that the School Sisters of Notre Dame would give her a chance at an education and a future.
Odero had already started studying at the high school, but knew she would be unable to pay for her last two years. She came from an impoverished family of seven, and her parents could not afford school for all of the children. The two boys were given first priority.
"I feared dropping out of school because I could easily become a victim of early marriage and not realize my dream of becoming a teacher," Odero said. "Most girls who did not attend school in my village were married off to fetch a bride-price."
That was in 1997. When the sisters visited her home, 60 kilometers (about 37 miles) away from the school, and determined that Odero truly needed financial support to continue studying, they decided to waive her school fees. But the sisters could not have guessed the impact of educating that one student.