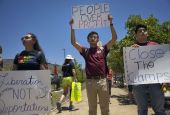 Federal authorities have yet to offer a full account of everyone that was arbitrarily separated at the border last year.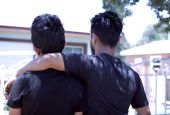 At Esperanza Immigrants' Rights Project, "we not only have the family separation cases, we have hundreds of other families seeking asylum that we are representing. This crisis hasn't stopped."
Russell Pearce, the legislator from Mesa, Ariz., who sponsored the controversial law SB 1070 against undocumented immigrants, has another objective: taking away citizenship from the U.S.-born children of undocumented immigrants.