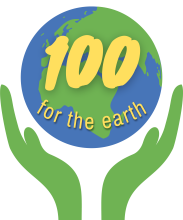 Thank you for supporting the mission of EarthBeat with your donation.
To donate by credit card, kindly use the form below.
Mail check donations to National Catholic Reporter; 115 E Armour Blvd.; Kansas City, MO  64111. Please issue check to "NCR," and write "100 for the Earth" in the memo line.
Text 100Earth to 44321
To discuss other donation options, please contact giving@ncronline.org or call 816.968.2233.