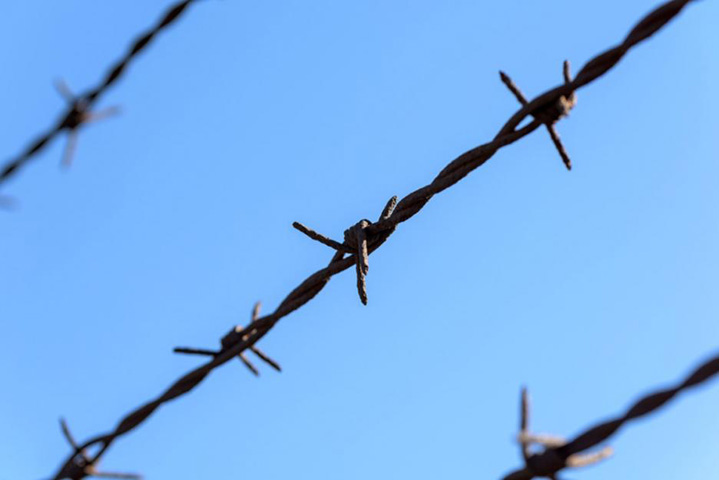 (Dreamstime)
Editor's note: This week, Global Sisters Report is focusing on the U.S. prison system and sisters who work with current and former inmates and advocate for a change in policies. This is Part 1 of 4.
Ash Wednesday in Jefferson City, Missouri, was gray and frigid. Bundled in unintentionally coordinated purple coats, Srs. Mary Ann McGivern and Carleen Reck stepped out of St. Peter Catholic Church where the 7 a.m. Mass had just ended and made their way across the street to the Missouri State House.
The Loretto Sister and the School Sister of Notre Dame had driven the 130 miles from St. Louis to Jefferson City the night before. This morning, girded with their ashes and their encyclopedic knowledge of Missouri legislation, they were ready to talk criminal justice reform with some of the state's elected representatives.
McGivern, the former director of Project COPE, an inmate re-entry program, has been advocating for the rights of inmates and former inmates for about 10 years. Reck, who is the director of Criminal Justice Ministry, has been doing it for 17. Both women know that the work they do isn't always easy for others to understand and helping to change attitudes is part of the mission.
"This is not like selling things for helping babies or puppies," Reck told Global Sisters Report. "People have to really rethink it, and it takes a little longer to help them rethink some of these things."
By "these things," Reck means the reality of the prison system in the United States. It's often assumed that only hardened criminals go to prison, and that it's for public safety that they're kept there. Yet with more than 2 million people behind bars, the United States jails more people per capita than any other country in the world — and it's jailing mostly black men for minor, nonviolent drug offenses, even though black men are no more likely to use drugs than white men.