A version of this story appeared in the June 17-30, 2016 print issue under the headline: "Anthropological institute highlights importance of culture for missionaries".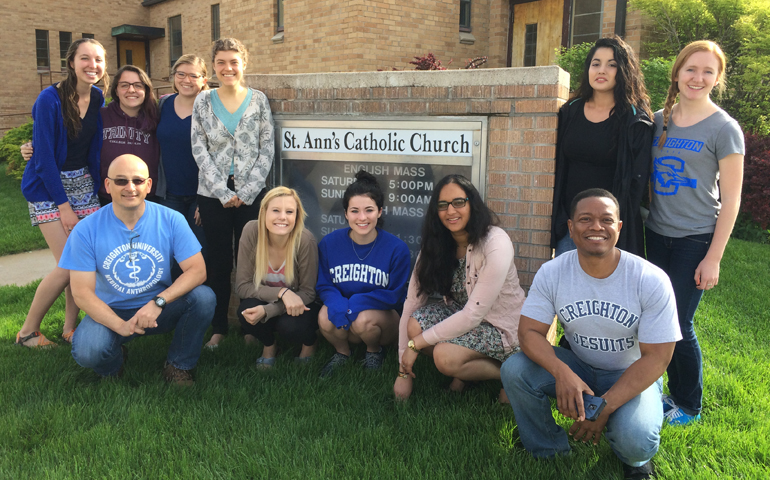 Divine Word Fr. Alexander Rödlach (front, left) with Creighton University students and Jesuit Fr. Renzo Rosales (front, right) at St. Ann's Parish in Lexington, Neb., May 10. (Courtesy of Fr. Alexander Rödlach, SVD)
It was 1975, and the island of Papua New Guinea in the southwestern Pacific -- the site of a famous Allied victory over Japan in World War II -- had just achieved independence. Roger Schroeder, a Divine Word seminarian, was fulfilling a lifelong dream of becoming a missionary there.
One of few Catholic missionaries on the island at the time, Schroeder would eventually pastor two parishes and oversee five church buildings, including schools and a health clinic. His parishioners were first- and second-generation Catholics who lived in simple conditions with no electricity or running water.
Before his missionary work, Schroeder had received language training through the Summer Institute of Linguistics, a Christian organization dedicated to translating the Bible into every human language. It was the beginning of what would become a lifetime of anthropological and linguistic studies.