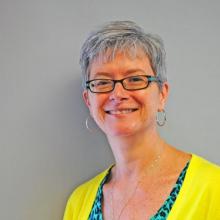 Caitlin Hendel joined NCR in July 2013 as managing editor, returning home to Kansas City after 16 years in
Washington, D.C., where she covered the U.S. economy for Bloomberg and Congress for CQ Roll Call. She
also spent 10 years at The Kansas City Star and is a graduate of the University of Kansas. She and her husband
of 30 years, John, have two children. While in Maryland, she was active in various advocacy groups for
people with special needs. She assumed the role of president and CEO of National Catholic Reporter Publishing Company in January 2014.