The number of coronavirus infections closed in on a half-million worldwide March 26, with both Italy and the U.S. on track to surpass China, and a record-shattering 3.3 million Americans applied for unemployment benefits in a single week in a stark demonstration of the damage to the world's biggest economy.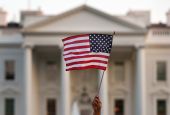 The Trump administration announced Jan. 31 that it was curbing legal immigration from six additional countries that officials said did not meet security standards, as part of an election-year push to further restrict immigration.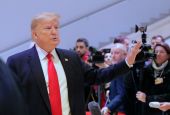 President Donald Trump said Jan.22 the U.S. would soon be imposing visa restrictions on more countries — though it's not clear yet how many nations will be affected by his expansion of the travel ban.