Health Care Debate. Republican plan would likely result in skimpier insurance plans that exclude the gravely ill and put consumers at greater financial risk if they need care.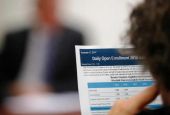 What to Expect: President-elect Donald Trump's pledge to "repeal and replace Obamacare" may be more about semantics than change, analysts say. 
The act made it through its second Supreme Court test, but by no means will it end the legal and political assaults on it.