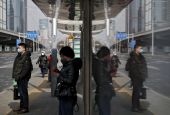 The number of new virus infections rose worldwide along with fears of a weakening global economy, even as cases in China dropped to their lowest level in six weeks on Mar. 2 and hundreds of patients at the outbreak's epicenter were released from hospitals.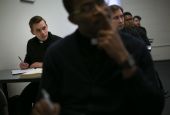 The 156 young men who call St. Charles Borromeo Seminary home are deeply aware of both the sacred and the profane. They appear unflinchingly optimistic, reverent and committed, yet they prepare to enter ministry at a time when scandals have driven the faithful from pews.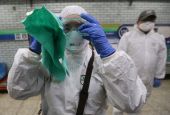 Schools were shuttered, churches told worshipers to stay away and some mass gatherings were banned as cases of a new virus swelled Feb. 21 in South Korea, the newest front in a widening global outbreak.