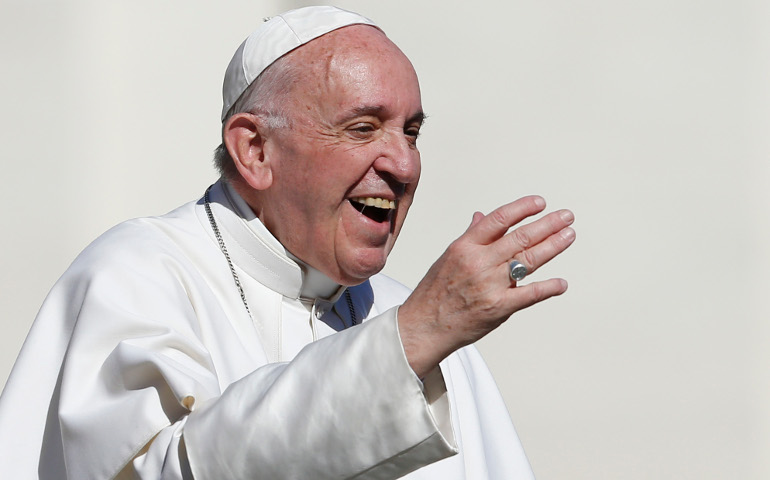 Pope Francis greets the crowd during his general audience in St. Peter's Square at the Vatican March 1. (CNS/Paul Haring)
Every Monday, Wednesday, and Friday, in this blog, we post our favorite quotes from Pope Francis. The quotes come from all different sources: general audiences, meetings, speeches, apostolic exhortations, letters, papal flights, and more. We read through the vast amounts of documents coming from the Vatican to choose our favorites, whether they are impactful statements, timely applications, or just beautifully spoken.
For Francis' fourth anniversary, we wanted to pick out our upmost favorite quotes. We tried to pare it down to a top 10 list, but found it nearly impossible. So, we are sticking with a top 15.
Take a journey with us back through the past four years through some of Francis' most powerful statements. Each quote has a link to the full story in our archives.
Do you have a favorite quote from Francis? Let us know in the comments below.