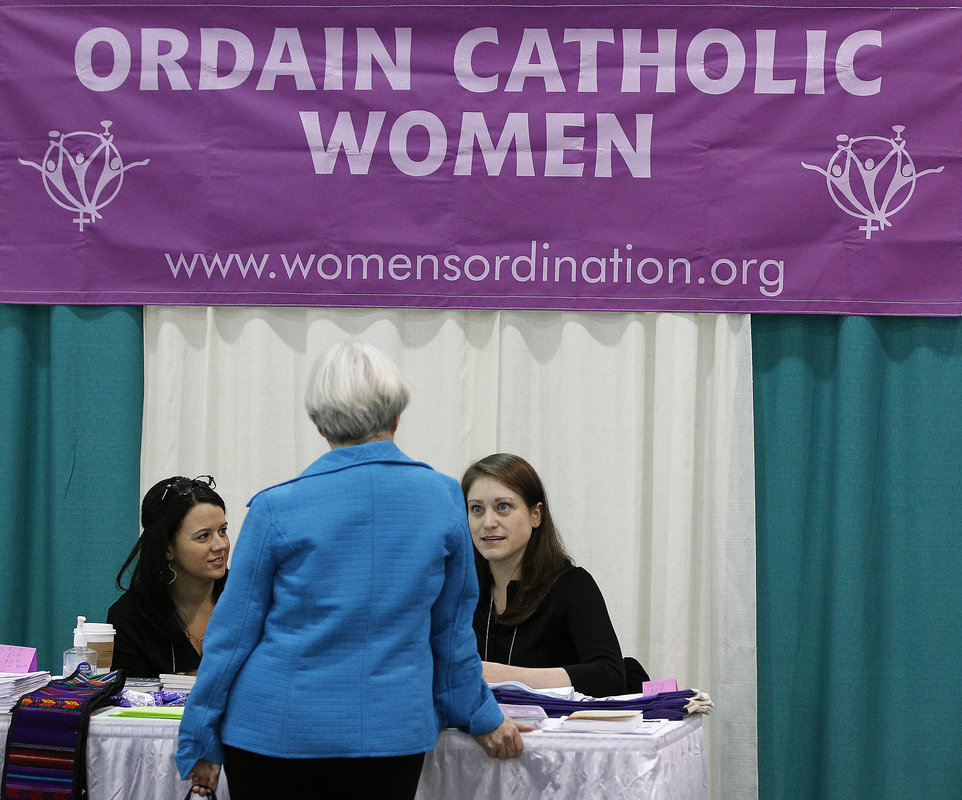 Erin Saiz Hanna (left) and Kate McElwee with the Women's Ordination Conference talk with attendees at Call to Action's 2013 national conference.
By week's end, some 500 women's ordination advocates will gather in Philadelphia to begin a three-day conference hosted by the Women's Ordination Conference (WOC).
In preparation for the gathering I wrote a report, outlining the history of the ordination movement. During interviews I heard repeated comments from women expressing admiration for the work of what some called "a younger generation" of ordination advocates. In describing today's WOC leaders they used words such as "creative," "energetic," and "enthusiastic."
Some specifically referred to WOC videos celebrating women's expressions for an inclusive priesthood. Gone are the days when the women primarily used position papers to make their case. Today these papers are augmented by multi-media platform expressions geared to younger audiences.
Here are two WOC examples, the first, produced in 2012; the second, in 2014.